Roll Call!! Calling all backloggers report in!!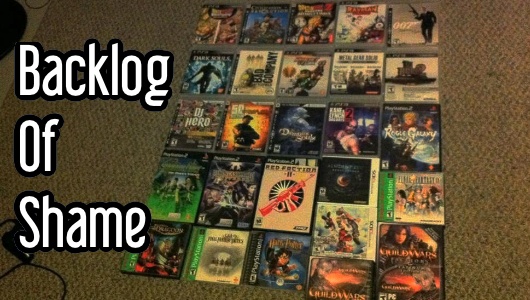 Ok, have not posted in awhile. Figured time to see what people backlogs look since last time!!
Mine were
Chrono Trigger
Dishonered
Halo 4
Zelda 2 nes
Well since then, I have beaten all those games, and currently playing zelda 2 nes..Well found me a real cheap la noire for like 4 dollars, so I have been wanting to try this game out for awhile. So added that to the backlog
Ok So right now my backlog looks like this
LA Noire
And, guess what...Got Tomb raider today new for 20 bucks, have heard rave reviews about this..Was waiting for my sweet spot..20 bucks for game I have been waiting for awhile!! YES PLEASE!!
So as am typing this..My backlog looks like this
LA Noire
Tomb Raider..
Then I am done with the backlog..Maybe by the time I beat these 2 games, Bioshock infinite will be 20 bucks as well. Maybe the last of us will be 20 bucks?? Does not matter I do not have a ps3..Plan to pick one up for black friday!!!
So guys and gals..What does your backlog look like now??