Overall Game of the Year 2012
The moment you've been waiting for!

Looking back over an entire year, it's hard to tell which games are going to stand out through the years that follow. Which titles are people going to continue to talk about, get nostalgic over, and load up to replay next a decade from now? Maybe we had a few of those this year, but only time will tell. Perhaps we will look back on what we voted to be the very best of 2012 and our monocles will spin in amazement at our ageless judgment. Or maybe we'll all laugh and wonder what we were thinking.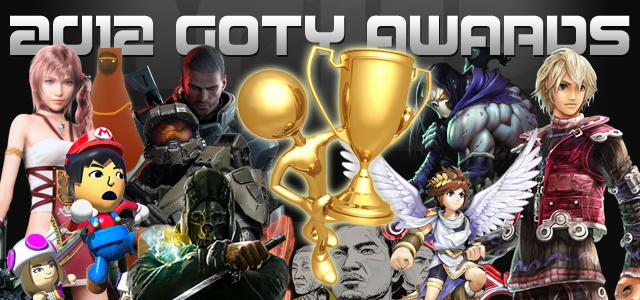 We certainly hope that our awards thus far will prove to be of the monocle-spinning variety and that you have been nodding your head in agreement as you read along. Now it's time to reveal what our staff picked for the overall games of the year. We think you might be a little surprised by what you see and perhaps at what you don't see.
It was certainly tough to come to these conclusions, but the PixlBit process is completely reliant on each staff member casting a secret ballot. There is no debate or discussion until after the votes are tallied, and believe me there was a mix of jubilation and disappointment in our ultimate winners even among the staff. Let us know what your picks are for the very best of the year in the comments and what you think of ours.