New 2DS a Tough Sell for Nintendo
Hey, at least it isn't called 3DS U.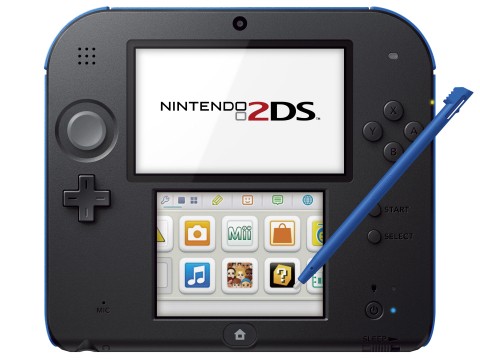 Nintendo raised eyebrows Wednesday with its unexpected announcement of new 3DS hardware that removes the key feature it was designed around.
The console's latest iteration plays all 3DS titles without the 3D. It's called the 2DS, because of course it is — it's by the same company whose idea of differentiating its other new brand from the outgoing one was adding a "U" to the name.
Nothing Nintendo does really surprises me anymore. The 2DS is par for the course: more business decisions I can't wrap my head around. Once I realized it wasn't a typo but actually a thing, I started trying to imagine the market it's right for. I've been drawing a blank ever since.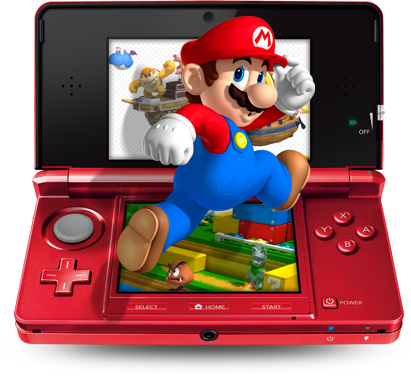 In marketing, the 3DS's stereoscopic 3D feature is its USP, or Unique Selling Point. It's the one thing the competition doesn't offer and, supposedly, the reason to buy a 3DS instead of a PlayStation Vita or even a DSi.
Removing a USP is risky, but Nintendo apparently hopes to offset any negativity by reducing the price. Its insurance is the 3DS's other USP: the fact it's also the only handheld console that plays the latest first-party software. With the 2DS, Nintendo is offering prospective buyers who don't care about or want 3D a chance to play new Mario games for $40 less than before.
How big is such a market? Potentially, it's pretty big. I myself reacted to the original 3DS announcement with disdain. I wondered how Nintendo could possibly gamble its future with something I was so certain would only be a fad. But damned if I didn't still want to play Mario Kart 7! So I bought one anyway, knowing I could always just disable the 3D if I didn't like it. (Remember this; it will be important later.)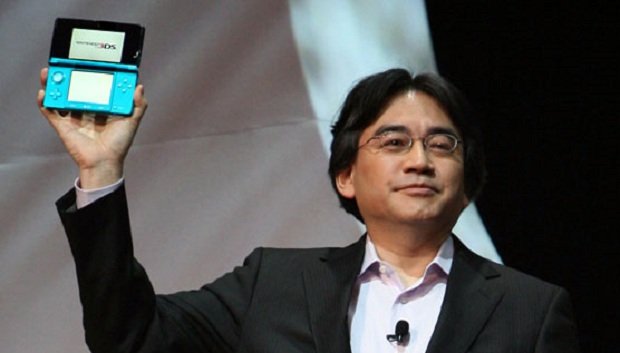 Let's go back to the price. Nintendo's pricing the past few years sounds more like an episode of The Price Is Right — with Nintendo guessing the value of its own products to win big — than a marketing strategy defined by a major company.
Initially $249.99, the 3DS was undisputedly overpriced at launch and (in)famously dropped to $169.99 less than six months later. Now Nintendo is speculating even the lower price tag is still a barrier to entry, but it's unable to justify dropping the price any further. Thus, the 2DS is set to debut at $129.99.
The $40 (almost 25 percent) price cut is no doubt substantial. Is it enough to be the difference between buying and not? I'm not sure. I'm a deal hunter, but even a casual shopper with a little attentiveness and patience can already get a 3DS for $129.99. That's exactly how much I paid for mine at Target, and it wasn't even Black Friday. The 3DS is often on sale or sold with a value-added promotion such as a gift card. For the slightly savvier buyer, the used market offers even better deals.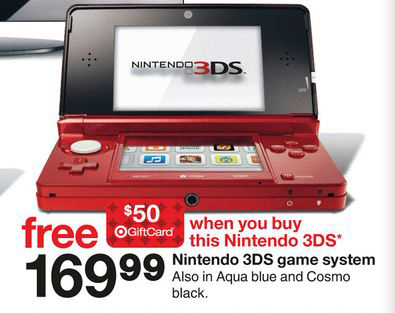 Remember my comment about disabling the 3D? That's the first kicker: The 2DS already exists. It's called a 3DS with the 3D slider turned all the way down, and it plays all the latest first-party software. The second kicker? It's already entirely possible to get one for $129.99 or equivalent value.
That leaves only one rebuttal I can't ignore. Other than price, the reason Nintendo has offered for why the 2DS exists is the fact it allows younger children to play the latest 3DS titles without risking exposure to the 3D feature, which is recommended only for ages 7 and up.
That works if your son is like me and only wants a 3DS to play Mario Kart 7. Chances are, however, that he also wants it because of the 3D feature Nintendo has told him is so awesome, and he's going to notice it's missing.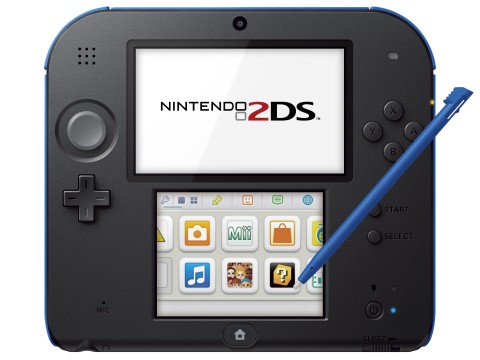 The other problem with the young children argument is the design of the 2DS itself. The fact it's unattractive is irrelevant to a child, but the form should be important to a parent. Polygon writer Samit Sarkar praised the single-unit design for dropping the hinge because, he said, "anything with a hinge is much more susceptible to being snapped in half." True enough, but personally I believe the unprotected screen and buttons are the bigger liabilities. I have kids, and I know they'd be pretty unlikely to break a hinge but almost certain to leave the thing on the floor where it could get stepped on, expose it to blunt force trauma, or possibly use it as a doorstop. (Get it? Because it's a wedge.)
And if the parents of young children are buying, good luck navigating Nintendo's sea of confusing nomenclature. The 2DS now shares retail space with the DSi, 3DS, and 3DS XL (and if you're at GameStop, the original DS, DS Lite, and DSi XL as well). It's enough to confuse me as a hardcore gamer and amateur game journalist, let alone the average parent or grandparent.
So Nintendo is set if it's trying to appeal to parents who can't wait for the regular 3DS to go on sale, can successfully identify it against products with similar name and design, and who are buying it for 5- and 6-year-old children who don't want the main feature Nintendo has been advertising for the past two and a half years and are responsible enough with their toys to avoid breaking it.
The existence of the 2DS doesn't offend me, and I don't by any means think it's going to spell ruin for Nintendo. I just simply wouldn't buy one, either for myself or for my children, and I don't understand why anyone else would want to either. Hopefully for Nintendo, I'm the exception.