[Game System Name] Is Like A [Insert Body Part Here]: A Fun(?) Negative Rant
Oh, the negativity...
Do me a favor, will you?
Read IGN's Dead Space 2 review, then read the rebuttal from a fan website that goes out of its way to call out this type of crap. This is the gaming media version of "Ass Talking". While NGP vagina comments are like a pimple, gaming media incompetence is the festering pimple just about ready to pop so it can eject all that pus on your bathroom mirror (the pus being 'insulting video game reviews' and the bathroom mirror being you, the reader).
First, let's just clarify something before we continue. I respect opinions of other reviewers and websites, even if I sometimes find them ass-backwards (oh look another ass reference!) and wonder if the main editors were drunk before publishing them. It's not just limited to websites; gaming magazines have done their fair share of making me say "What the frack are you moaning about? Does this have anything to do with the game or are you pulling straws for attention, damn it!?"
Greg Miller's review of Dead Space 2 felt like I was reading a report paper from an elementary school kid. Here is a man being paid to write reviews, articles and news stories for a multimedia website, but somehow manages to single-handedly insult the intelligence of his own readers and make himself look like a complete idiot in the process. But IGN as a whole has inspired this charming little saying: "You can't spell ignorant without IGN."
I don't even know if this is ignorance or just a plain lack of foresight between the writers and editors. It has not been the first time that IGN has been called out multiple times for this sort of thing, or any other media outlet for that matter. Remember Wii Music? IGN Wii just had this unyielding hate for a game that probably didn't deserve as much as it got. They even had the nuts to proclaim they failed in making Wii Music a retail failure. Remember that memorable Gamespot fiasco where a writer got fired because he refused to give Kane & Lynch a good score (for valid reasons) because the publisher wanted a good review for the game? Oh crap, now I brought a part of Part #1 in here.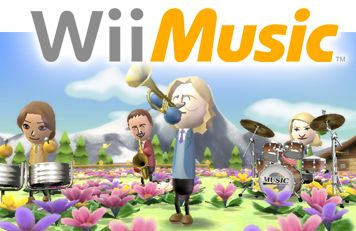 No, this game was not as terrible as IGN thought.
Sites like Gamers Derserve Better were made for a reason, and if my ranting about gaming media is any indication, they are going to be around for a long time. There is, sadly, nothing we can do to really change things. Even as I'm writing this, bad habits will not change. Money talks, and good games will always be at the mercy of hired game reviewer who is paid to review said game. While sites like ours are not owned and funded by giant media companies, smaller game websites like us won't stoop to bullshitting our opinions - fanboys and fangirls be damned.
Oh who am I kidding? Come the day after this is posted, I will be accused of bullshitting everything I made in this two part editorial. It's not my fault I enjoy giving negativity to things that (I think) deserve it.
A huge special thanks to Pietriots.com and Bill Aurion for David Jaffe's quote. If you are interested in further readings, visit Gamers Deserve Better at http://gamejournos.com/ for some more… enlightening observations.