Mario Kart Red and Mario Kart Green?
What could this quote from Nintendo's latest press release mean?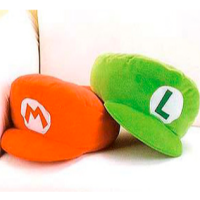 "Other Nintendo 3DS games in the works for 2011 from Nintendo include The Legend of Zelda™: Ocarina of Time™ 3D, Star Fox 64™ 3D, Kid Icarus™: Uprising and new installments in the Mario Kart™ series."
New Mario Kart installments? More than one? Since we received the press release detailing the 3DS launch line-up and Nintendo's plan for the platform for the rest of 2011, I've been racking my brain in an attempt to comprehend how there could be multiple Mario Kart titles on the same platform in a single year.
As Mario Kart DS is one of the DS's biggest sellers, the first option could simply be to port the game over to the 3DS with some minor technical or graphical enhancements. Nintendo certainly isn't shy of showing how 3D can enhance an older, popular title, and I would imagine Mario Kart would be no exception. Besides, the game is the most popular DS title for a reason: It's a great game with several unique stages. Alternatively, we could see a port of Mario Kart: Double Dash!! or Mario Kart 64, the former being a full 3D Mario Kart that's not available to buy right now, and the latter being one of the more favorite MK titles of all-time.
Alternatively, Nintendo could somehow release Mario Kart titles the same way they do Pokemon: With two versions, each containing some differences. I have trouble conceiving exactly how this idea would work, though. Would different characters be available in one version over the other? Maybe one would pack a handful of classic stages, where the other would be have all new tracks? Even then, why release these games separately?
Stranger yet, perhaps one of these Mario Kart titles will be a modified version or new edition of the Nintendo/Namco Mario Kart GP partnership that brought out two arcade games. Ideally, we wouldn't be looking at a port of either individual title, but rather something with the tracks and characters available in both.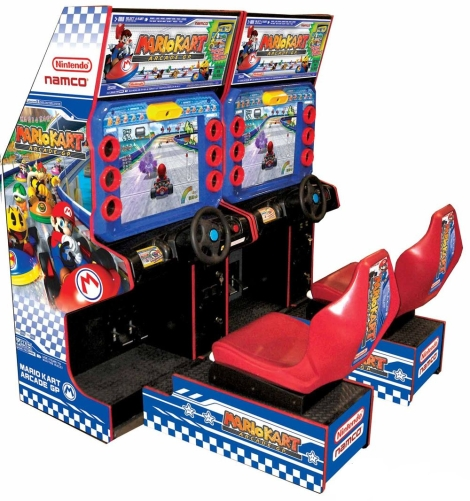 The best answer I can muster up is actually the one that sounds the most appealing: One Mario Kart is for racing. That idea is simple. Players could race on all a large assortment of new tracks competitively, online, offline, via WLAN, yes. That, I take for granted. However, upon release, perhaps a second title could be released, even if just for download, that would contain a stage editor. In this expansion, there'd be a number of classic Mario Kart stages, and all the parts for the more creative players to use to build all new stages to challenge the best drivers out there.
Did I miss anything? Is there anything else Nintendo could do to make two great, worthwhile Mario Kart games on the same platform in one year? I know I'm out of ideas, but to be fair, it's only been about an hour since we first received the press release.