PixlTalk Episode 25, Side A: A Pirate's Life for Ubi
Nick returns for this bold and daring episode of PixlTalk!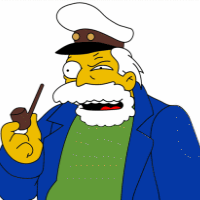 You read correctly! Nick, Stanton, Nate, and Jason Ross compose the cast of this week's PixlTalk, and discuss a wide range of industry ideas from the past week.
Of note, this particular episode delves into Ubisoft's seemingly erratic and confusing decision to pirate music from Assassin's Creed: Brotherhood to provide as bonus content for the PC's special edition of the title.
Nick also takes a gamble and estimates the price of the NGP following a discussion of Ubisoft's secret NGP pricing survey.
The conversation turns towards AIDS, as Nick attempts to defend his brother's actions on Xbox Live, and fails miserably. Then everyone talks about Mormons and South Park N64 games.
This half of the episode concludes with some light talk about the relationship between children, gaming, and parental codes. Tune in tomorrow for Side B, which will focus on video games we'd like to play in 3D!