Nintendo E3 2011 Recap
An organized list of every Nintendo related article PixlBit has posted.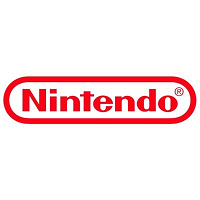 E3 is a busy time, and 2011's conference is no exception. With new information constantly being released, it can be easy to miss big announcements or overlook certain articles. Because of this, PixlBit has compiled all of our E3 articles into separate sections (Sony, Nintendo, Microsoft, Wii U, and Vita) for easy viewing, so that none of you miss out on any of our coverage.
**For Wii U coverage only click here**
Hands-On Articles
New Super Mario Bros. Mii Hands On Preview
Resident Evil: Revelations Hands On Preview
Tom Clancy's Ghost Recon Online Hands On Preview
The Legend of Zelda HD Tech Demo Hands On Preview
Super Mario 3DS Hands On Preview
Rayman Origins Hands On Preview
Luigi's Mansion 2 Hands On Preview
Kid Icarus: Uprising Hands On Preview
Sneak Peeks
Resident Evil: Revelations Preview
PixlBit Original Game/Show Footage
The Legend of Zelda HD Footage From the Show Floor
New Super Mario Bros. Mii Show Floor Footage
Shield Pose Prototype Show Floor Footage
Measure Up Prototype Show Floor Footage
News
Atlus Announces Two New Titles
Zelda News Announced at Nintendo Press Conference
Luigi's Mansion 2 Coming to the 3DS
Mario Kart 3DS Coming Holiday 2011
Project Cafe Officially Called Wii U
Smash Bros Being Developed for Both Wii U and 3DS
Wii U Gets Third Party Support
Pikmin 3 Development Moved to Wii U
Official Trailers
Killer Freaks From Outer Space E3 Trailer
Skylanders Spyro's Adventure - E3 Trailer
The Legend Of Zelda: Skyward Sword - E3 Trailer
Mario Party 9 Japanese E3 Trailer
Other
Trivia From the Nintendo Press Conference
Matt R's Press Conference Notes
General
PrE3 PlayBit 2011 - Arcade Beat-'em Ups
Massive Assassin's Creed Revelations Banner Engulfs the LA Convention Center