Nerds Without Pants Episode 113: The Fourth is With Us
Can't believe how many of you got the wrong answer...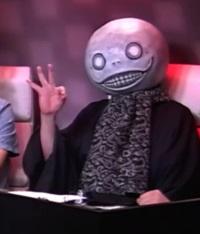 Welcome to another episode of Nerds Without Pants! I'm gonna level with you: this is either going to be your favorite episode of the year, or the thing that makes you yell at Julian, who has clearly gone mad with editing power. With that warning out of the way, let's get to it!
00:00-05:34: Intro
05:50-1:01:47: Stage Select- Who is the team you would put together to make one last game for your studio?
1:02:58-2:03:49: Consumption Junction- The NWP wish list for the rumored Super Nintendo Classic, Prey demo, Rogue One: A Star Wars Story, Angelo on VR, Julian's collecting woes, NieR Automata
2:04:12-2:26:44: Chrono Crossing- 1995
2:26:59-2:33:51: Outro and outtakes
NEXT EPISODE
STAGE SELECT: What are your top three favorite "tropes" in video games?
CHRONO CROSSING: What is your favorite game of 1994?
SUBMIT YOUR STAGE SELECT AND CHRONO CROSSING ANSWERS BY 8:30 CENTRAL TIME ON MAY 18!
FEATURED MUSIC
John Williams- Star Wars Theme
Brenden Small- Starboy
Splender- Spaceboy
Bill Murray- Star Wars
Super Star Wars- Luke Skywalker's Theme
"Weird" Al Yankovic- The Saga Begins