Nerds Without Pants Episode 114: Tropes vs NWP in Video Games
No, no, come back! We aren't talking about THOSE tropes...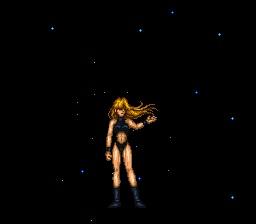 It's time for another episode of Nerds Without Pants, and for some reason Julian just can't be bothered. Maybe it's because he edited so hard for you last time. Maybe it's because he's getting ready for E3. Whatever the case, Angelo is there to take the lead for Stage Select, so let's go!
00:00-03:10: Intro
0:3:25-1:30:47: STAGE SELECT: Top 3 Gaming Tropes
1:31:56-1:49:24: CONSUMPTION JUNCTION: Final Fantasy XIV, Stormblood, Zelda: Breath of the Wild
1:49:48-2:30:19: CHRONO CROSSING: 1994
2:30:35-2:33:35: Outro
NEXT EPISODE:
STAGE SELECT: What are your top 3 lines of dialogue or writing in games?
CHRONO CROSSING: What is your favorite game of 1993:
SUBMIT YOUR STAGE SELECT AND/OR CHRONO CROSSING PICKS BY 8:30 CENTRAL ON JUNE 1!
FEATURED MUSIC
Sarah Michelle Gellar- Going Through the Motions
Super Street Fighter 2 Turbo (MS-DOS CD-ROM Version)- World Warrior
Super Street Fighter 2 Turbo (MS-DOS CD-ROM Version)- Guile
Legend of Xanadu- Four Wind Gods