Ranking 30 Years of Final Fantasy
So many crystals, chocobos, and moogles, all in one place!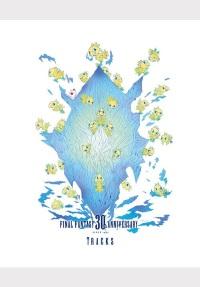 It's hard to believe that it's already been over five years since I helped PixlBit ring in Final Fantasy's 25th anniversary with an exhaustive retrospective series, but here we are. Even though I missed the actual 30th anniversary of my favorite game franchise, I couldn't let that milestone pass without doing something to show my love for this epic saga. To that end, I submit to you, our dear readers, my ordered ranking of the fifteen main games in the series. Naturally, this excludes spinoffs like Final Fantasy Tactics and direct sequels like Lightning Returns, and this is very much my list and in no way is PixlBit's definitive order. But hey, everyone loves a good list, right? Each game features a quick paragraph reprising some of the information from the FF Retrospective, and a more personal take on each entry. I hope you enjoy!