Nintendo Lowers 3DS Price to $169.99, Announces Ambassador Program, New 3DS Virtual Console Systems
The price drop will take effect on Friday, August 12.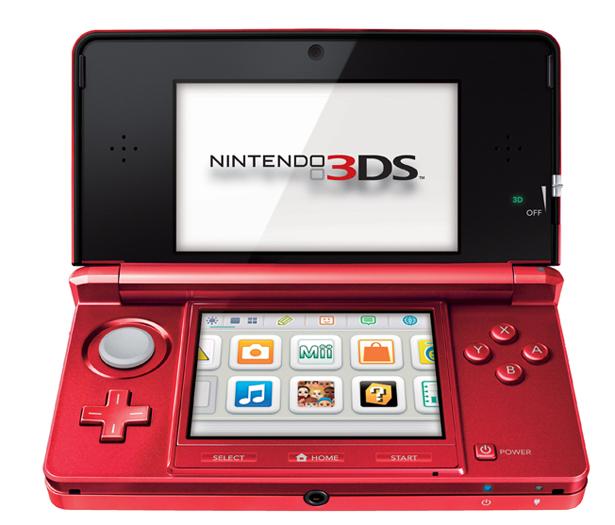 Nintendo has made an official announcement, revealing a major price drop to their latest platform, the Nintendo 3DS. Beginning August 12, Nintendo's 3D handheld will be marked down from $249.99 to $169.99. Alongside the change in price, Nintendo revealed plans to reward those who buy the 3DS and use the Nintendo eShop once before August 11, 11:59 pm EST.
Those who have purchased the console and used the eShop before the new price is in effect will automatically be enrolled into the Nintendo 3DS Ambassador program. The first half of membership in the program entitles individuals to ten NES virtual console games before they are released. This segment of the program begins on September 1, and will include titles like Ice Climber, Donkey Kong Jr., The Legend of Zelda, Balloon Fight, and Super Mario Bros.
The second half of the program will commence sometime before the end of the year, and will award Ambassadors with ten Game Boy Advance Virtual Console titles. Nintendo's given list includes Super Mario Advance 3: Yoshi's Island, Metroid Fusion, Mario Kart: Super Circuit, Mario vs. Donkey Kong, and Wario Ware, Inc.: Mega Microgame$. According to Nintendo's press release, these ten Game Boy Advance titles will be available exclusively for members of the Ambassador program, and currently there are no plans to make the titles available for the general public.
The press release also revealed the official title for Mario's upcoming 3DS outing, Super Mario 3D Land, as well as his Karting experience, Mario Kart 7. Players can expect Super Mario 3D Land in November and Mario Kart 7 in December, with Kid Icarus: Uprising releasing during this holiday season.
Since the March launch of the console, Nintendo has yet to sell a million 3DS units in North America. With 830,000 systems sold, slumping sales are likely the motivation behind Nintendo's decision to decrease the price of the system. It's also likely that the impending release of the WiFi version of the PlayStation Vita later this year at the 3DS' previous price point played a part in the decision.