Nintendo Conference Reveals New Games, Details, Release Dates
3DS owners can look forward to Monster Hunter 4, Mario Tennis, and Fire Emblem.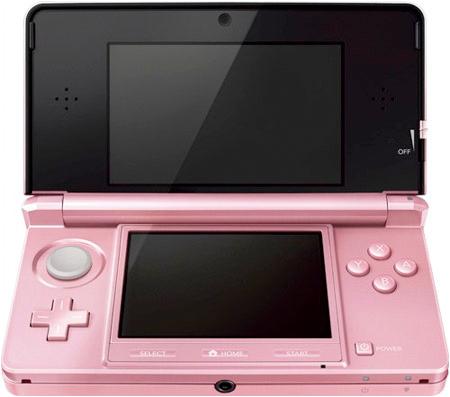 Last night, Nintendo hosted a 3DS-centric press conference that revealed a variety of new games, details on existing titles, and a number of release dates and windows. The leaked peripheral that will feature a second circle pad wasn't featured at the show, though details were revealed officially by Nintendo on their website. Monster Hunter 3 G, which will utilize the peripheral, was showcased in depth, and its sequel, Monster Hunter 4 was officially revealed for the 3DS and teased with a short trailer.
Nintendo opened their 3DS discussion with the reveal of a brand new 3DS color, Mystic Pink. The new color is an attempt to bring a more even ratio of male to female 3DS players, similar to the Wii and DS. Alongside the launch of the system in Japan on October 20, Nintendo will be releasing an updated firmware that adds support for capturing 3D video footage, an improved eShop and Mii Plaza. While not officially announced, the firmware was hinted to offer new SpotPass mini-games.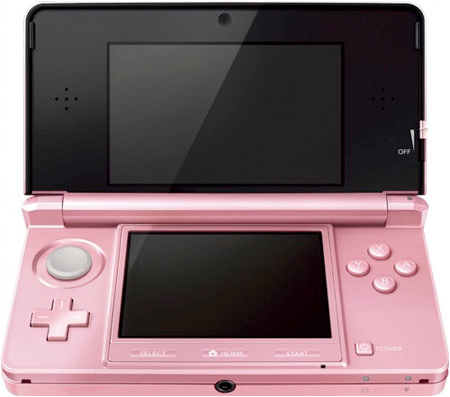 While Super Mario 3D Land was shown off and discussed at length, Nintendo revealed no new information about the game aside from the box art for Japan. Mario Kart 7 on the other hand was detailed extensively in a video showcase that came at the end of the conference. A special new first person mode was detailed, which will come complete with gyroscope controls. Lakitu and Metal Mario were revealed as new racers, and the Fire Flower was disclosed as a new item, allowing players to throw fireballs forward and backward. Finally, StreetPass will be used to transmit ghost data anonymously. This data will be stored by the 3DS and used to identify players during online races as well.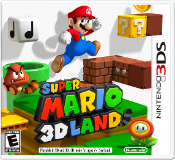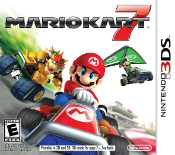 In a surprise announcement, both Mario Tennis and Fire Emblem were revealed for the 3DS. Both titles will come in 2012, though little is known about each title. Fire Emblem will feature two player co-op, as well as full 3D battle sequences during encounters. Iwata assured fans that the Fire Emblem series will continue beyond this iteration.
Luigi's Mansion 2, Paper Mario, Mario & Sonic at the London Olympics, Animal Crossing, and Kid Icarus will all be released in 2012 as well. Some of these titles have been pushed back, but most of them are finally receiving some sort of launch window from their original TBA dates.
In addition to these more high profile titles, Nintendo revealed a new Friend Collection game, Girl's Mode, Culchobit, a soccer game with online support, a new Culdcept for 3DS, developed by Omiya Soft, and a brand new Dynasty Warriors game, Dynasty Warriors Vs. . Shinrei Camera, from the Fatal Frame team, was also briefly showcased, which will feature augmented reality gameplay.
Square Enix closed out the new announcements with a brand new RPG, Bravely Default: Flying Fairy, due in 2012.. The game's animation and style is reminiscent of Final Fantasy and Dragon Quest, and will feature a more traditional RPG experience. It will include some AR support, but to what extent is currently unknown.
Outside of 3DS announcements, Nintendo did manage to reveal both some Wii and DSi news. Though already leaked by Coro Coro Comics earlier, Pokepark 2 was officially announced and will release this year. On the DSi front, players will be taking on The Legend of Zelda Four Swords: 25th Anniversary Edition later this month on September 28.
While it has been hazy up to this point, the game is based off the original Gameboy Advance release that accompanied A Link to the Past. It will feature some enhancements, namely the ability to play as a single player by controlling two Links simultaneously. Two to four players will be able to play on DSi or 3DS systems and the game will be available for free through till February 20, 2012.