Nintendo Download - 09/29/2011
A lot to love in this week's releases.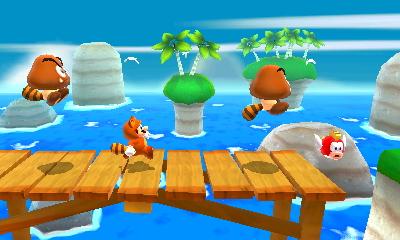 It's been a while since Nintendo has given 3DS owners a good reason to visit the Nintendo eShop, but that looks to change this week with a couple of fantastic releases this week.
First up is the free download of The Legend of Zelda: Four Swords Anniversary Edition for the 3DS eShop and DSiWare. You read that right, I said free. Nintendo is releasing an enhanced edition of the GBA classic as part of Zelda's 25th anniversary. Four Swords is a multiplayer adventure that allows you to play with up to four friends locally so long as each has it installed on their 3DS, DSi or DSi XL system. Unfortunately there is no online multiplayer support, so you won't be saving the princess with strangers. Don't have any friends to play with? No need to fret, because Nintendo has added a single player mode that will put you in control of two Links that can be switched between with a simple press of a button.
Also appearing on the eShop is Super Mario Land 2: 6 Golden Coins. Considered by many to be Mario's best outing on the Game Boy, 6 Golden Coins has our favorite Italian plumber facing off against his evil sorta twin Wario, who has turned Mario Land into his own personal playground.
Rounding off the releases this week are escapeVektor: Chapter 1 on the WiiWare channel, Crystal Caverns of Amon-Ra on the eShop/DSiWare, Bugs 'N' Balls on the eShop/DSiWare and Blue Man Group Sports on Nintendo Video.