GoldenEye 007: Reloaded Pre-Order Bonuses
Gamestop, Amazon and Best Buy getting different content.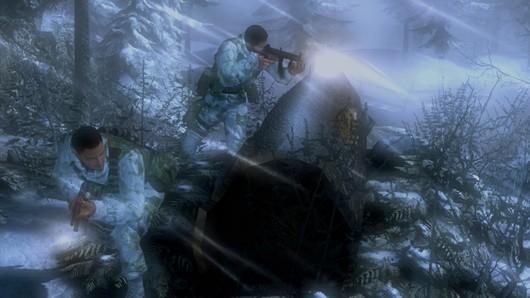 Remember GoldenEye 007 on the N64? You do? Good. Remember the Wii remake from last year? Sort of? Good enough. You know the HD remake of the Wii remake? No? Well, GoldenEye 007: Reloaded is the current generation remake we all wanted from the Nintendo 64 original. Now Activision has announced that pre-ordering at Amazon, Best Buy or Gamestop will get you additional content; what that content is depends on which store you trusted to save it for you.
Amazon customers will get a Black Moonraker Laser Rifle in-game. Sorry, the real-life one is coming later in 20-never. Best Buy shoppers will receive a code to unlock Tag Mode and Invisibility Mode in both Split Screen and Online play. Gamestop buyers will get a code to unlock Paintball mode in Split Screen and Online play, and early access to Classic Conflict Mode, in which all players play as classic Bond characters, each with their own special abilities.
This HD port of the Wii remake will be released on November 1, 2011.