Rumor: Dead Space FPS Coming Soon?
EA seeks to expand a brand by possibly diluting the product.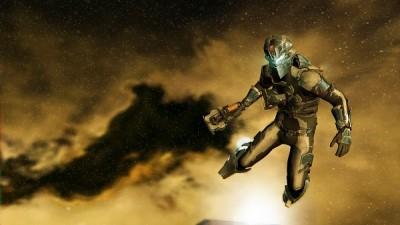 EA has been really trying to turn Visceral Games' Dead Space franchise into a major brand. In addition to the fantastic sequel that was released earlier this year, the Dead Space name has been popping up on comic books, animated films, a novelization and the franchise spin-off on-rails shooter Dead Space: Extraction for the Wii and PlayStation 3. But if a source cited by Kotaku is to be believed, EA is gearing up for some major expansion of the survival horror franchise.
According to the source, EA is working on a Dead Space first-person-shooter, which would be news in its own right, but that's hardly all. In addition to the FPS there are said to be plans to make a Dead Space flight simulation game and an Uncharted-esque action-adventure title as well. That's three new games that are outside of the mold of what make Dead Space games, well, Dead Space games.
Why would EA be so keen to possibly dilute the Dead Space property? According to the source it all comes down to dollars and cents. While the Dead Space games have sold well (the first game alone sold over 2 million copies) they haven't sold as well as Sony's Uncharted games.
No new information was provided concerning the as of now unconfirmed Dead Space 3 which was first reported by PixlBit back in October.