Call of Duty Coming to Vita
Guy Longworth of Sony spills the beans in a recent interview.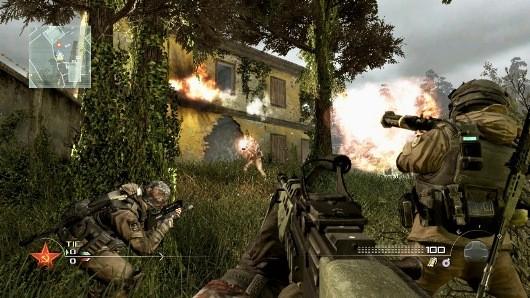 While the Call of Duty series tends to make its way to all of the available platforms, up until now, nothing has been formally announced for Sony's upcoming handheld system. Though Activision has still yet to make any sort of proper announcement of the game, an interview with Geoff Keighley on GameTrailers.com revealed that a title is indeed in the works. Guy Longworth, Senior Vice President for PlayStation Brand Marketing stated in passing that a Call of Duty title will release for the Vita this fall.
"[My kids] are really looking forward to Call of Duty on Vita," said Longworth. "[It's] going to be an absolute game changer for the platform."
Because of this nondescript reveal, it's still unclear what title in the series will come to the Vita and if it will be a proper title or adapted port to fit the form and function of the upcoming handheld. Given the recent information leaks for Black Ops 2, it's possible that a version of the upcoming title will be the one to see release.