Nintendo Registers Super Mario 4 Domain
It's not an official announcement by any means, but there's a possibility that a proper sequel to the NES classic is in the works.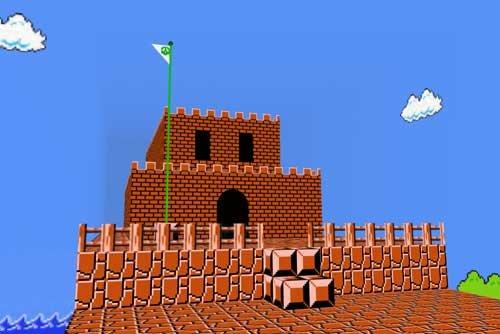 Less than 3 months ago, Nintendo revealed that they were planning to produce a new 2D Mario game for the fledgling 3DS system. Today, it was discovered that Nintendo registered the domain supermario4.com, which is currently redirecting to Nintendo of America's home page. It's currently unknown if the two are linked in any way or if Super Mario 4 is an actual property Nintendo plans on developing.
Based on the domain name there's very little that can be inferred, but given that Nintendo doesn't own any of the other variations of the "supermario" domain, aside from supermario.com, it's likely that Nintendo registered this domain with some particular intent.
While the 3DS 2D title seems the most likely given the domain name, it's entirely possible this domain is in no way correlated to that 3DS endeavor or any other game in particular. We'll be reaching out to Nintendo for a comment, but it's likely they'll have little to say for the time being. Eager gamers will likely have to wait until the upcoming E3 2012 show for light to be shed on the purpose of the domain purchase.