Nintendo Showing Mario Wii U Game At E3
The title is confirmed to be an updated version of last year's New Super Mario Bros. Mii.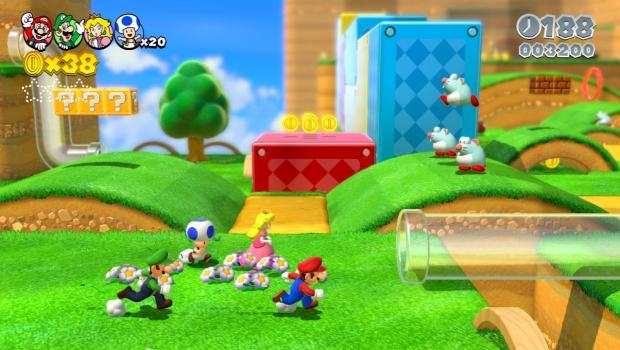 UPDATE: It has been confirmed that the title set to be shown at E3 is none other than an updated version of New Super Mario Bros. Mii, which was seen at last year's E3. Yesterday's story (posted on 04/16/2012 at 5:29:50 PM) can be found below.
Spanish newspaper El Mundo recently interviewed iconic game developer Shigeru Miyamoto on a new feature of the Nintendo 3DS that provides a tour guide of the Louvre museum in France. In the same interview, it was reported that Shigeru Miyamoto would be showing off a Mario game for the upcoming Wii U console at E3.
At first, it remained unclear as a direct quote was missing from the aforementioned piece. However, Nintendo has released the following statement confirming this news:
In a recent interview, Mr. Miyamoto confirmed that a new Super Mario Bros. game for the Wii U system will be shown at this year's E3 Expo. We'll have more to announce about our plans for the E3 Expo at a later date.
During E3 2011, Nintendo showed a Mario Wii U concept demo based on New Super Mario Bros Wii. It is possible that this demo has become a full-fledged title. However, nothing has been confirmed and it's possible that it's something completely different. No word on if this will be a launch title or when this title will be released.
To add to the curiosity, Nintendo registered the domain for Super Mario 4 last week without giving any details as to what it pertains to.
Not since Super Mario 64 launched alongside the Nintendo 64 has a Mario game accompanied the sale of a new Nintendo console, but it could certainly happen again.