Atlus Announces Persona 4 Golden for North America
This fall, those summoning, socializing, Japanese school days will be playable on the go.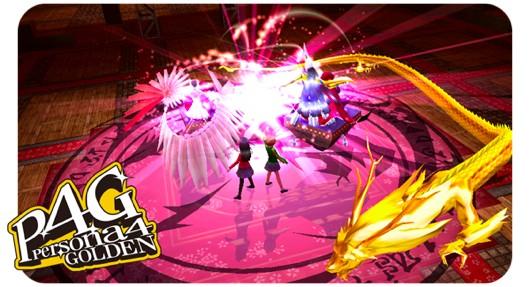 The rabid and vocal fans of the Persona series have something to celebrate this fall with the release of Persona 4 Golden for the PlayStation Vita in North America. Although this announcement isn't a huge surprise following the original game's stellar sales, there was a nagging uncertainty until Atlus released official news today. Persona 4 Golden promises to include several additions to the original PlayStation 2 title including new voiceover work, a dungeon rescue feature, new personas, and plenty more.
Previously, when Persona 3 was ported to the PSP, some slimming down was required to work within the smaller device's specs. This won't be an issue for Persona 4 Golden as the Vita is a big technological jump above the PS2. The Vita hardware will allow for the new features promised for the port, particularly all of the new voice work and new animated cutscenes. Atlus has also incorporated some suggestions made by fans of the game, although what those are exactly has yet to be revealed.
Persona 4 was loved by critics and had solid sales, particularly during a time when PS2 releases were drying up. The game is often praised for its social simulation and battle system. Persona 4 also garnered a lot of attention for featuring a character struggling with their sexual orientation – an extremely rare topic in a mass market game.
If you missed out on the original because you didn't have time to sit in front of your TV for the lengthy original game, Persona 4 Golden will let you catch up during your lunch hour. For those that have already devoured the game, all the extra features should make a good case for starting another play through.