Nintendo Specifies Launch Day Wii U Titles
23 games will be available on day one.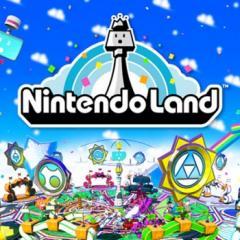 This morning, Nintendo clarified the specific titles that will launch alongside the Wii U. Previously, we had only known of the launch window titles; however, that launch window extended out all the way into March of 2013. Day one Wii U consumers will be able to choose from a total of 23 titles, which include the likes of New Super Mario Bros. U, Assassin's Creed 3, and Black Ops II. Click through for the full launch list!
Assassin's Creed® III
Batman: Arkham City™ Armored Edition
Call of Duty®: Black Ops II
Darksiders® II
Disney Epic Mickey 2: The Power of Two
EA SPORTS™ FIFA Soccer 13
ESPN Sports Connection™
Game Party Champions
Just Dance® 4
New Super Mario Bros. U
NINJA GAIDEN 3: Razor's Edge
Nintendo Land
Rabbids® Land
Scribblenauts™ Unlimited
SiNG PARTY
Skylanders Giants™
Sonic & All-Stars Racing Transformed™
TEKKEN TAG TOURNAMENT™ 2 Wii U Edition
TRANSFORMERS PRIME™
WARRIORS OROCHI® 3 Hyper
Wipeout 3
Your Shape®: Fitness Evolved 2013
ZombiU™
While games like Mass Effect 3 and Rayman Legends were expected day one, players will have to wait it out a little while longer. At this time, it's not clear when these titles will drop, but based on the dates specified on titles like Toki Tori 2, Mighty Switch Force HD, and Nano Assault Neo, the Wii U eShop will open up before the end of November.
Stay tuned, as we'll have updates on release dates as they become available.

#Wii u
#Launch titles