Nintendo Announces November 18 Release Date for Wii U
Launch window titles revealed, console configurations & prices, new services, and surprise titles.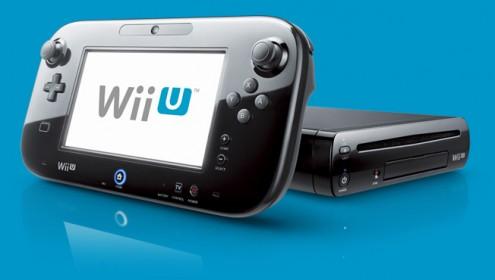 This morning at 10AM EST, Nintendo held a press event detailing their upcoming Wii U console, which has revealed a flurry of information. As expected, the system will drop on a traditional console release date for the company, the third Sunday in November, which this year is November 18. The system will come in two different configurations: a Basic and Deluxe Set. The Basic Set will retail for $299.99 and will come with a white console, 8GB of internal storage, a white GamePad controller, AC adapters for both the controller and console, a sensor bar, and an HDMI cable. The Deluxe Set will retail for $349.99 and will come with all items in the Basic Set, but will instead be available in black with 32GB of internal storage. It will also include a console stand, a GamePad charging cradle, a vertical GamePad stand, and Nintendo Land, as well as enrollment in the Deluxe Digital Promotion.
The promotion will allow Wii U owners to receive points for each digital download which will be redeemable for future downloadable content in the Nintendo eShop. Nintendo plans to carry the promotion through 2014.
Alongside the launch details of the system, Nintendo revealed the brand new Nintendo TVii application that lets Wii U owners in the US and Canada watch live TV, TiVo DVR, and video-on-demand services, specifically Netflix, Hulu Plus, Amazon Instant Video, and YouTube all through one seamless application.
While Nintendo themselves revealed no new first party software, the lid was blown off some unique third party offerings, including the exclusive Bayonetta 2, as well as Monster Hunter 3 Ultimate and Call of Duty: Black Ops II. Also coming from Platinum Games is The Wonderful 101, the rebranded Project P-100. In addition to these titles, Nintendo revealed the entire launch window of games, which stretches out to March 31, 2013. The full list of launch window games, with some of the most notable releases in bold, are as follows:
Funky Barn
NBA 2K13
007™ Legends
Call of Duty®: Black Ops II
TRANSFORMERS PRIME™
Wipeout 3
Skylanders Giants™
Cabela's Dangerous Hunts 2013
Rapala Pro Bass Fishing
Monster Hunter™ 3 Ultimate
Rise of the Guardians: The Video Game
Ben 10: Omniverse™
Family Party: 30 Great Games Obstacle Arcade
Disney Epic Mickey 2: The Power of Two
Mass Effect™ 3
Madden NFL 13
EA SPORTS™ FIFA Soccer 13
Trine 2™: Director's Cut
Runner2: Future Legend of Rhythm Alien
Zumba® Fitness Core
Jett Tailfin™
TEKKEN TAG TOURNAMENT™ 2 Wii U Edition
TANK! TANK! TANK!™
Nintendo Land™
New Super Mario Bros.™ U
NINJA GAIDEN™ 3: Razor's Edge
SiNG PARTY™
LEGO® City: Undercover
Wii Fit™ U
Game & Wario™
Pikmin™ 3
The Wonderful 101™
Aliens: Colonial Marines™
Sonic & All-Stars Racing Transformed
Nano Assault Neo
WARRIORS OROCHI® 3 Hyper
Darksiders® II
Wheel of Fortune®
JEOPARDY! ®
Toki Tori 2
Assassin's Creed® III
Just Dance® 4
Marvel Avengers™: Battle for Earth
Rabbids® Land
Sports Connection™
Your Shape®: Fitness Evolved 2013
ZombiU™
Rayman Legends®
Scribblenauts™ Unlimited
Game Party Champions
Batman: Arkham City™ Armored Edition
Right now the full list of actual launch day titles is unknown, but players can at least expect titles like Nintendo Land, New Super Mario Bros. U, Mass Effect, ZombiU, and Batman: Arkham City Armored Edition.
Keep checking the site for brand new videos and information on the Wii U, including the teaser trailer for Bayonetta 2!