Weekly Wrap-Up: Week of November 15
A new logo and stars alongside the regulars, as well as a poll where you get to decide Luke's fate, in review form of course.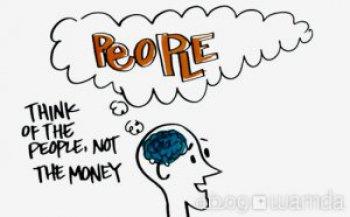 As promised, this week PixlBit was officially included on Gamestats.com and will continue to be on their aggregation lists going forward. While there have been no official confirmations, early next year, we should start being listed on both Metacritic.com and Gamerankings.com.
This week offered a number of reviews, the usual episode of PixlTalk starring Nick, Chessa, and Luke, as well as a plethora of news stories.
Phil DiMola made a brief appearance to talk about his hands on time with Bit.Trip Beat, based on the demo that was released this past Monday.
You may also notice that the site has a revamped logo as well as some prettier review stars. A few new changes will be coming within the next few days as well.
Without further adieu, your weekly recap.
Exclusive Content
Stuff: Nick and Luke Ramble About Third Parties and Gaming at Large
Stuff: New Professor Layton Collectibles
PixlTalk: Episode 8: Rare Form
Hands On: Bit.Trip Beat (USA) (WiiWare)
Reviews
Crystal Defenders (USA) (PSN,XBLA,PSP)
NBA Unrivaled (USA) (XBLA,PSN)
Undead Knights (USA) (PSP)
Rabbids Go Home (USA) (Wii)
Operation Flashpoint: Dragon Rising (USA) (Xbox 360,PlayStation 3,PC)
Art Style: Digidrive (USA) (DSiWare)
Wii Fit Plus (USA) (Wii)
Nostalgia (USA) (DS)
The News
Modern Warfare 2 for Consoles Banned in Russia
Nintendo of Europe Reveals WiiWare Demos
Zangeki Reginleiv Details Revealed
God of War III to Feature Co-op?
Dead Space 2 to Feature Multiplayer?
Survey Leaks MLB 2K10 Cover Athlete?
Peggle and Peggle Nights Coming to PSN This Week
Atlus Announces 3D Dot Game Heroes for North America
Sports Authority Stores Begin to Sell Wii Consoles
Update - Pandemic Studios Shutdown by EA
Activision Announces the Formation of Sledgehammer Games
No More Heroes Coming to Xbox 360 and PlayStation 3
Ace Attorney Series Confirmed for WiiWare Release
Nintendo Announces Japanese Club Nintendo Gifts
Lufia II Re-Imagined on the DS
Square Enix Europe Announces Kane & Lynch 2
Resident Evil 5: Alternative Edition Detailed
Halo: Reach to Be Shown at VGA Awards
Capcom Announces Classic Ace Attorney Series for WiiWare
BBFC Confirms Sonic Classic Collection for DS
PSP Firmware 6.20 and PS3 Firmware 3.10 Now Available
Rise of the Pirate God Releases Next Month
Hackers Create Level Editor for New Super Mario Bros. Wii
100-man Ton no Bara Bara Announced
Reggie Discusses Advertising, Wii MotionPlus and the Vitality Sensor in a Recent Interview
Aonuma Talks New Zelda in Recent Interview
Two New Super Street Fighter 4 Trailers
New 3D Dot Game Heroes Trailer
Capcom Announces Resident Evil 5: Gold Edition
PlayStation Store Update: 11/19/2009
Sonic the Hedgehog Costumes Coming to LittleBigPlanet
Ubisoft Not Publishing No More Heroes: Heroes' Paradise in North America
Denise Kaigler Leaves Nintendo
Three Highly Requested Nintendo Titles to be Released on Virtual Console Soon
New Details on Nintendo's Next WiiWare Title 530 Eco Shooter
What's on the Horizon?
As usual, next week we will have the latest episode of PixlTalk, where the podcast crew will discuss their latest reviews as well as some focused topic in the second segment. On the podcast we will also reveal the game you voted Luke to review.
Though Neal is gone, this week we will release one of his final pieces of work for the site - a developer interview with Team Meat.
Finally, we will be sure to have at least one new review each day this week.