Update: Let's Plays, Kingkiller Chronicles, and The Silmarillion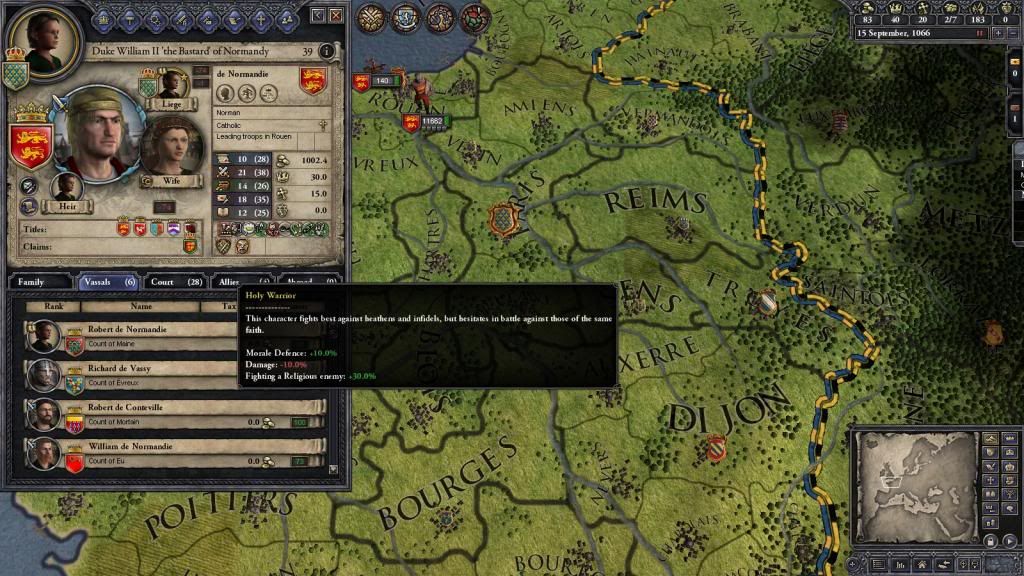 Gaming
In my previous blog, a few of you recommended to me the Game of Thrones mod for the PC strategy game Crusader Kings 2. Thanks to Blake and Travis for that, I'd never heard of or played any of Paradox Interactive's games like Crusader Kings and Europa Universalis. By being showed the Game of Thrones mod I was introduced to Crusader Kings 2 by extension. Lately I've been watching a Let's Play of the original game by a Youtuber named J2 John Jeremy and I've been unable to stop watching. I really want to play this game now, and I think I might be able to run this on my PC once I get it back up and running. Crusader Kings 2 seems like the grand medieval dynasty simulator I never knew I wanted, I'd love to check it out.

The only real gaming I've done this week has been a couple matches of Civilization Revolution on occasion. On the History Channel I watched this awesome show about engineering in ancient Rome, and naturally that made me want to play through a match of Civ Rev as the Romans. I've been planning to try and make more progress in Skyrim and start playing Mirror's Edge again since our very own Backlogger's Anonymous is playing the game here at Pixlbit, but I just haven't got around to any of it this week.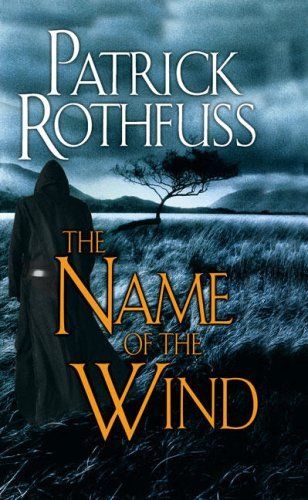 Reading
There's this small used book store in town called the Book Rack and Dad goes there all the time, but I've never been. So today we went together and I familiarized myself with the place. I brought a few dollars hoping to get a book, but Dad told me to save my money he bought me a few books instead! The Book Rack has quite a nice selection and a wide variety of genres. The first thing I did was head over to the sci-fi and fantasy section to look for The Ringworld Engineers by Larry Niven, but unfortunately they didn't have it. I really loved Ringworld and I've been eager to read the sequels, Ringworld Engineers being the next book in the series. Dad said we could look online and surely find it instead. The next thing I looked for was The Name of the Wind by Patrick Rothfuss since I heard good things about it from friends here on the site. Luckily they had Name of the Wind as well as the sequel, The Wise Man's Fear. I didn't know if I'd be able to find either of them at the Book Rack again anytime soon so I grabbed both.
While I was looking at those, Dad was further down in the T's looking at Tolkien's books. A few months ago I was telling Dad about how I'd never read The Silmarillion but would like to. He found a few different versions and wanted to buy one for me. I wasn't sure if there was any difference between the variety of versions, but I grabbed the one with the gold cover because it was prettier lol. The fantasy and sci-fi section was pretty awesome, they had a few Halo novels but I'd read all the ones they had. They had some D&D rulebooks, tons of Dragonlance, Man-Kzin Wars, Star Trek, and lot's of other series. I'll definitely be going back to the Book Rack now that I've seen what it's all about.
Right now I'm 450 pages into A Storm of Swords, maybe once I'm finished I'll take a little break from the A Song of Ice & Fire series to read one of my new Rothfuss or Tolkien books instead. On a side note I saw something really rad on the way to the Book Rack, just down the street there's this place called the Digital Dungeon that I've never seen before. On their sign it says they have table top gaming and role-playing among other things. I should totally go in there and see what they're all about, maybe make some new friends and learn more about non-electric gaming.