Assassin's Creed Black Flag: Why not?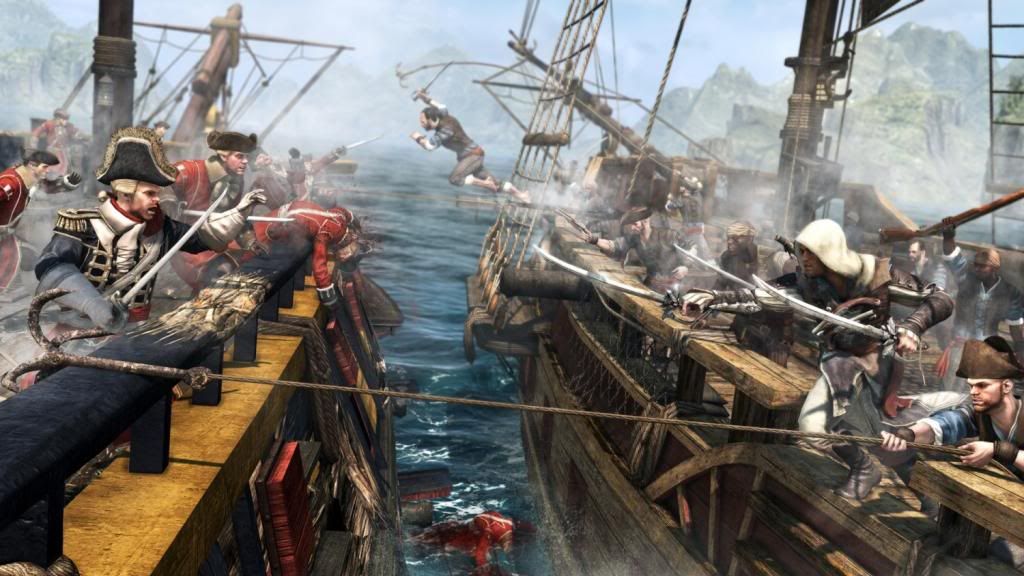 I haven't played an Assassin's Creed game since Assassin's Creed 2, and I've spent plenty of time since then criticizing the series for never delivering on its original promise to make me feel like an assassin. The first game rarely made me feel like a crafty hidden killer, and it wasn't a great stealth-action game in general, but it showed a bit of promise and I was really excited to see how they'd move forward. Instead of following that promise down the rabbit hole they went the opposite direction and have continued to design Swashbuckling Pirate's Creed ever since, padding the games with copious amounts of sword fighting while occasionally presenting the player with largely boring and rigid assassination missions, and assassinating is what I hoped the games would be all about. Thank God Dishonored came along and turned out good, that was probably what I was looking for all along.
I played the first AC game when it came out in 2007 and loved it. I took the game and narrative quite seriously and by the end I was looking at the mysterious Mayan symbolism and corporate intrigue with expectations that this franchise was going to become the next big thing for me. I was in love with the visuals, time period, vertical levels, and the Templar versus Assassin's Guild storyline. Back then that kind of Templar related shit was still cool. In 2006 the Da Vinci Code movie came out and I thought that was neat, so I was excited when Assassin's Creed came along soon after with its own Templar conspiracies and historical setting.
I enjoyed AC2, it was technically a better game than its predecessor, but even then by the end of it I couldn't have been more deflated about the story, characters, and mechanics. I took it way too seriously and it ended up being kinda dumb and silly, who would've known. But hey guys... video games. Years have gone by and I'm tired of being that dude who's upset that the series wasn't what I hoped for years ago, time to drop that baggage like a sane person should. When I look at AC4: Black Flag I just see a video game, and it looks like it could be rad.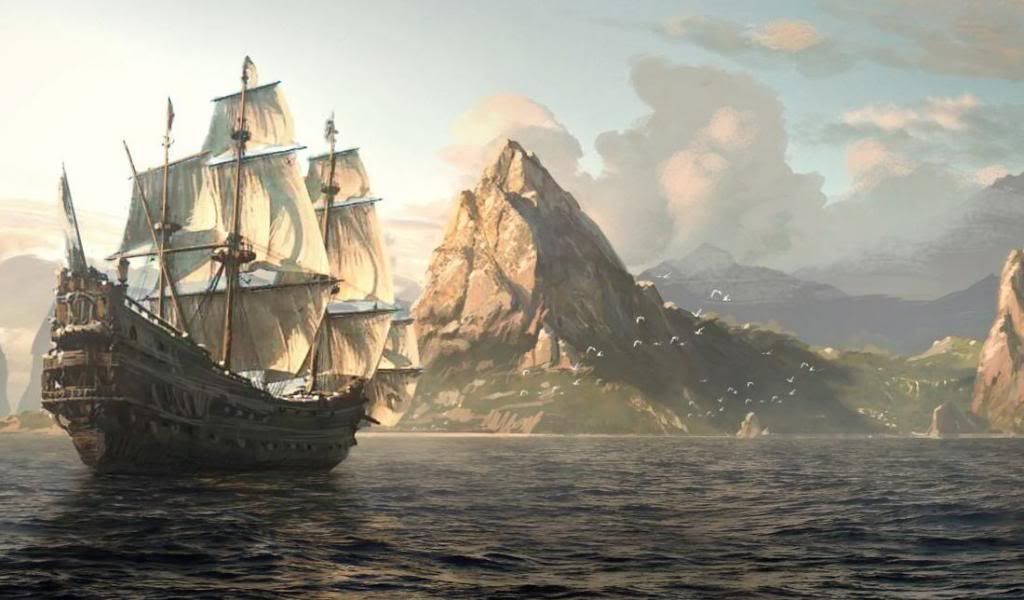 When I saw the game at E3 I forgot it was an AC game and I simply enjoyed watching the player on shore near a village as galleons out at sea shelled the area with artillery and lit the flora ablaze. The player ran through burning docks and shacks, jumped across obstacles, and transitioned seamlessly from the shore to the deck of a boat and was into a naval battle. Without missing a step they could engage in real-time ranged cannon fire and savage boarding assaults. I'll gladly play Swashbuckling Pirates Creed now that they are cutting through the facade and going all-in on the concept. It looks cool, sounds cool the way the designers describe it, and the thing that excites me most is that they've apparently taken some key people from the Far Cry 3 team to help them build the open world and systems in Black Flag. Far Cry is one of my favorite games of this generation, but it's also one of the dumbest. I couldn't care less about its terrible characters. The fun in FC3 is all in random encounters, and systems that can interact in chaotic ways at any given time. If they can bring some Far Cry magic into Assassin's Creed I'll be very happy.
Back when we were all on 1UP I was talking with this guy (sadly can't remember who) about Windwaker and over the course of the evening we bounced mechanical and structural ideas off one another for another open world game where you could sail your own boat. It was pretty awesome, and the way Black Flag looks is quite similar to what we were thinking of for naval combat. Except we wanted simulation and strategy to be the crux of the game similar to a Port Royal game.
I don't care about the narrative from previous AC games, and I don't care if Black Flag ends up being equally as dumb, I just want to give Ubisoft some money and they can give me a game that let's me be a pirate in an open world. I'll sail my dumb ship through storms, blow stuff up, sack port villages, get in sword fights, and have fun in my beautifully rendered Caribbean sandbox. That seems like a sound business deal to me.