Rage Quit - Game of the Year Editions
Who the hell called Dead Island Game of the Year?!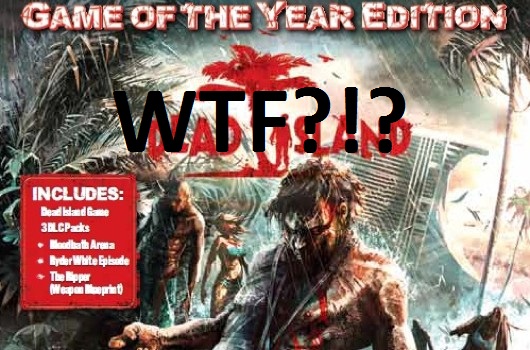 Here at PixlBit we try to report news and provide articles with as little bias as possible, but sometimes we just have to let loose and just let our true feelings be known on a particular subject. It is in this spirit that we introduce "Rage Quit," a new series that will see one of the PixlBit staffers go off without having to worry about the little things like common decency.
In this inaugural edition of The Rant, Jesse flips out on Game of the Year editions. See how he really feels about these rereleases and then let your own thoughts be heard in the comments section below!
------------------
The concept behind releasing multiple editions of a game doesn't bother me. In an age when DLC is practically expected, it's nice to know you'll be able to get it all on disc sometime down the line – and perhaps even at a cheaper price. No, it's not the concept that bothers me – it's the grandstanding nature of a particular sect of rerelease. It's vile and narcissistic and it needs to stop. I'm, of course, talking about the ubiquitous Game of the Year edition.
As I said, rereleases actually do make sense. It's a great way to pique the interests of fans who missed out on the initial release or don't have the disposable income to first drop $60 on a game and then an additional $20 on additional content. Publishers and developers do virtually nothing and reap the benefits from a surge in sales, while new players get extra content at a discounted rate. It's a win-win scenario in my book.
But when they call them "Game of the Year" editions my head begins to hurt – and that's downright bullshit.
I've been railing against GOTY editions for quite some time, but the topic hit a boiling point with me when I heard that Dead Island was getting the GOTY treatment.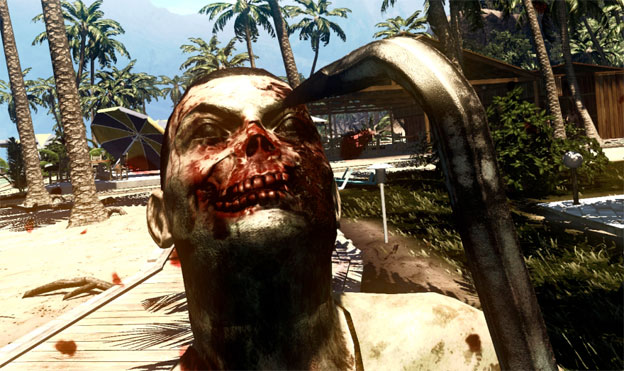 Guess how I felt when I heard the news
My reaction? I stared blankly at a wall for at least five minutes while I tried to wrap my fragile mind around the idea that a game that I, as well as other reputable gaming publications, had eviscerated in reviews. It sold well enough and there are plenty of people out there that genuinely enjoyed the game – I don't begrudge that – but I could only find a single site that had actually proclaimed it their Game of the Year.
Is a single award enough for a company to release a Game of the Year edition, even when countless other sites and publications gave it to games like Skyrim or Portal 2?
Apparently.
So how does a game with a 71/100 average on Metacritic get to call itself Game of the Year? It comes down to a simple lack of standards.
Unlike the film industry, videogames do not have a definitive awards ceremony. Hollywood has the Oscars and to a lesser degree the Golden Globes. We have the Spike TV VGAs and a host of gaming blog sites and publications that all hold their own awards. When a movie makes it to Blu-ray it can proclaim "Academy Award Winner – Best Picture" and we'll know what that means. We see Game of the Year Edition and we have to wonder, "according to whom?"
When a game that was labeled as one of the most disappointing games of the year by Wired Magazine, you have to feel a little incredulous when it starts to call itself Game of the Year. There is literally nothing that keeps the publisher of any game from releasing a Game of the Year edition. All they need is for someone, literally anyone to proclaim it the best game of the year and they can go ahead and slam it on the box.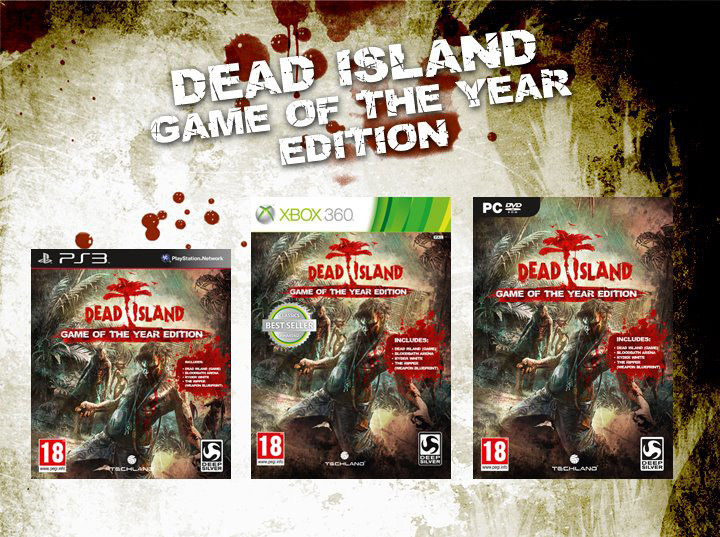 The decision to go this route is steeped in marketing. That kind that is designed to take advantage of the uninitiated. Those unfamiliar with the game or industry will take that proclamation as a badge of quality – even when it most certainly is not. I'm not here to debate whether the game was any good or not, I'm here to decry the use of false advertising.
So many games have taken advantage of the GOTY moniker like this, that we have ceased to be impressed by it. We all know that Skyrim will recieve a GOTY edition - I know people that skipped out on the initial release because they knew it was coming. We knew Uncharted 3 and Batman: Arkham City would as well. That's three games of the year for 2011 in addition to Dead Island!
And what bugs me even more is that I would have no problem if they released the new version under a different name. Mortal Kombat, of course, has its "Komplete" edition while Fallout New Vegas has its "Ultimate" edition. These are two ways of getting across the same point – you are getting the definitive version of the game – without making a fundamentally false claim.
Until the industry comes up with some kind of standards to rule which games can be called Game of the Year, or we finally get our definitive annual awards show this will continue to be a problem and I will continue to be disgruntled and generally upset over it.
Or at least until something else comes along.