Rage Quit: Nintendo Keeps Tripping Over Their Own Feet
Jesse isn't really mad at Nintendo, he's just disappointed.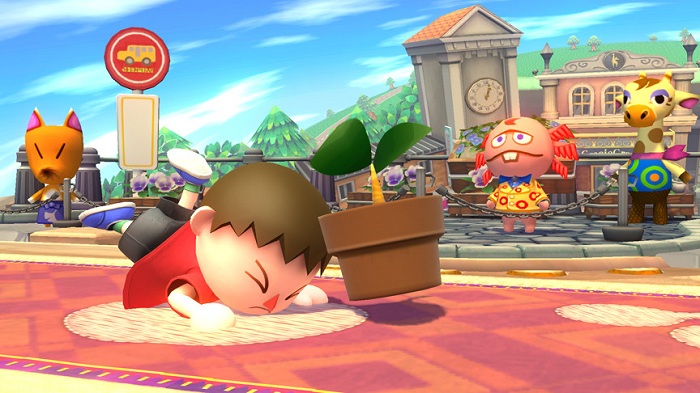 At PixlBit we pride ourselves on reporting news and reviewing games with as little bias as humanly possible. That being said, there are times when we don't want to sit all quiet and polite and instead rage into the vastness that is the internet. In this installment, Jesse rages against Nintendo's self destructive death grip on IP image control.
Nintendo made waves earlier in the week when it was announced that they were blocking the streaming of Super Smash Bros. Melee EVO events. This move mobilized a fanbase to protest, especially since that same fanbase had worked so hard to get Smash Bros at the premier fighting tournament in the first place. The noise was apparently loud enough to get Nintendo to change their minds concerning the stream and the show will go on this weekend. The original issue was further compounded by the even more head-shaking news that NOA (Nintendo of America) was trying to get Melee pulled from the tournament completely (which only surfaced after their reversal of the stance on the streaming) has fans frustrated with a company that introduced countless to the hobby they love so dearly.
Image consciousness is common among the holders of widely recognized IP, but Nintendo often times does more damage to its reputation through the practice than not. Nintendo didn't want Smash Bros. in what is considered the Super Bowl of digital fighting tournaments, because it was afraid that it would somehow negatively impact the IP and parent company's image. Instead the venerable company did much more damage to themselves than a simple fighting game tournament ever could.

We must take into consideration that Smash Bros. was not originally going to be in the tournament to begin with. It took fans raising more than $90,000 for charity to get the game a seat at the table. If Nintendo wanted to improve their image, they could have embraced this outpouring of support from loyal fans by endorsing the idea; perhaps even make a matching donation as well. Instead, they spurn these fans – and perhaps turn a few loyalists into rebels – by attempting to thwart what should have been considered a feel-good story.
And what possible negative press or damage could have been done had Nintendo just quietly sat by and let this thing happen? Nintendo might want to label Smash Bros. a party game rather than a fighting game, but what harm is there in letting a passionate group of gamers play it in a fighting game tournament? Would watching this on the internet make us suddenly aware that Mario is a scumbag because he's beating the every loving crap out of Peach? The whole premise is based on popular characters brawling for supremacy – or did we get that wrong?
This news also comes on the heels of Nintendo's decision to target Let's Play videos on YouTube for monetization. The business savvy out there may say that it's a good move for the big N to not allow others profit off the use of their IP, but it's not like Nintendo was losing millions by letting a few nerds play a round of Yoshi's Island with commentary. If anything, this was all free publicity – I myself have bought more than a few titles after watching some YouTube "stars" take a whack at it first.
I know that the videos haven't been stripped from the internet – Nintendo was good enough not to be a complete dick about it – but they stripped away a lot of the incentive for the better produced shows out there to feature Nintendo titles. In a move to protect their precious and apparently delicate IP, Nintendo yet again, does more damage than some silly YouTube videos ever could.
And of course it looks like they may be reversing their stance on this as well. But the damage has been done. People only remember the initial policy, not that it was quietly reversed.
It's hard not to think of Nintendo as a cantankerous old man at this point. The world of rapidly expanding connections and information is not a world that they are comfortable with. Their archaic stance concerning online functionality highlights this – it's restrictive, not user friendly, and not really all that fun.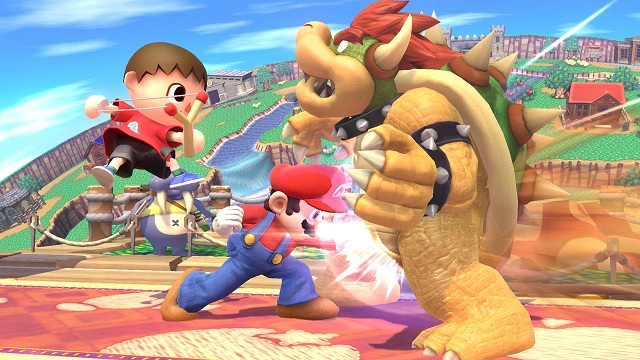 I love Nintendo, I really do. I bought a Wii U on day one because I was, and still am, genuinely excited to see what they'll do with that wonderful tablet controller. But I can't stand to see them continually getting in their own way. They may walk to the beat of their own drum, but they don't seem to listen to, or care about the wants of their own fan base. The reversal of their decision to block the melee stream is a good first step, but the fact that it got to that point in the first place is ridiculous.
Nintendo, you need to think before you act. Much more of this pig headed attitude towards your own audience and I may just have to rage quit.
Agree? Disagree? Add to the discussion by sounding off in the comments section below!