Doom Preview with Exclusive "Screenshots"
Get a real feel for Doom's stunning visuals!

Anticipation was high heading into this year's QuakeCon, and the excitement was all due to the planned reveal of id Software's upcoming Doom. Without any cameras allowed in and no demo videos or screenshots released, letting you get a good feel for what was shown in two separate demos will be a bit tough. Through the high-tech wizardry afforded us by MS Paint, though, you're sure to have a full grasp on the dark, brutal, and intense segments shown on stage.
Before showing the first demo, id's creative director, Tim Willits, introduced a quick teaser for the game by asking the audience: "Do you guys want to see something cool?" Clearly, the crowd was up for it, based on the enthusiastic reaction to the video (nearly identical to the one released at E3) that showed many close-ups of bionic demon body parts and a foreboding voiceover. The final shot of the trailer really got everyone fired up with a full-body look at a high-res, highly detailed Cyberdemon.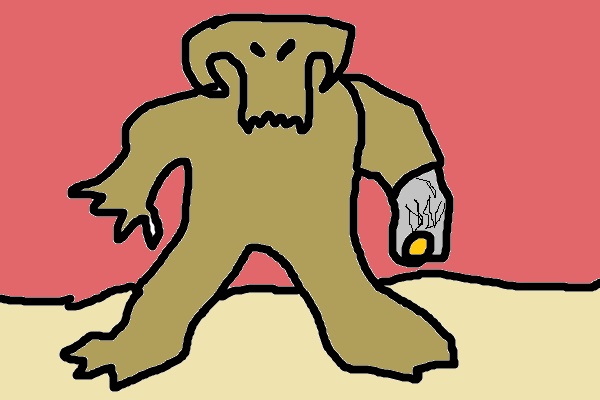 Excitement was at its peak, and we were promised that the new Doom (not called Doom 4), will focus on "fast, fast paced combat." It will be set at a UAC facility on Mars that has just been invaded by the forces of Hell, but we didn't get any more of the story details than that – provided there are any more story details to be had. The demos intentionally focused on combat, and we got to see quite a bit of it – from the single player game at least. There will, naturally, be a multiplayer component, but id isn't revealing anything about that yet. They did make a "commitment" to running at 1080p and 60 frames per second, an obvious response to gripes about RAGE.
We were also assured that even though the person playing through the demo was using a controller, that he was playing it on a PC; something that's pretty important to the QuakeCon crowd. And with all of the discussions out of the way, the first demo began with the character putting on that classic space marine helmet, picking up a gun, and heading out into the Martian complex.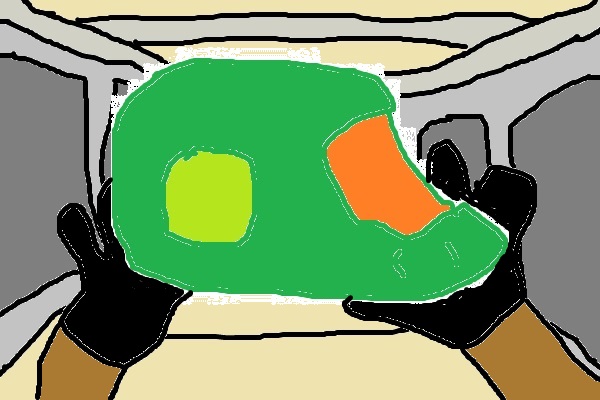 The environments were eerie and cleanly rendered. They certainly didn't look like anything we haven't been seeing since, well, Doom, but we got to see a pretty slick looking space station even if it wasn't anything unusual. There was a definite aura of suspense when the demo began, but after the first demon was spotted, things never slowed down. It seems like they are sticking to their promise of keeping things at a quick pace. After blasting away at a couple of the first shambling, rotting demons we see, there was a glimpse through a window of a skull-headed monster strapping on a jet pack in another room.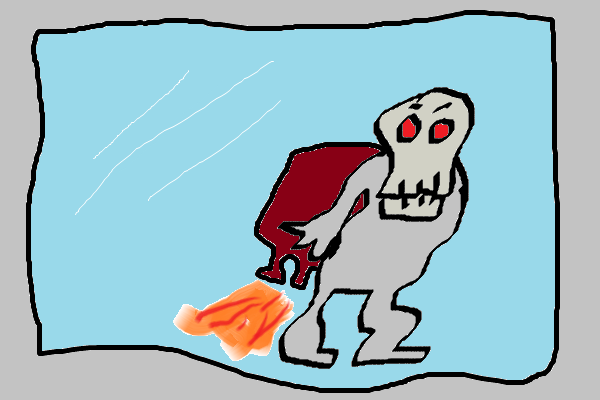 Heading across catwalks and through tunnels, demons were blasted without remorse and then we got to see some truly brutal maneuvers. Demon heads were stomped, demon hearts were ripped out, and demons were blown in half such that their legs took a few more steps before their separated lower halves fell to the ground. These intense displays filled the rest of the first demo, with some variety thrown in when a shotgun and plasma rifle were used to blow up the demons instead of the gun that was picked up at the start. The whole thing came to a close when the jetpack-wearing fellow we saw at the start of the level showed back up, got the best of the space marine, and tore his arms off.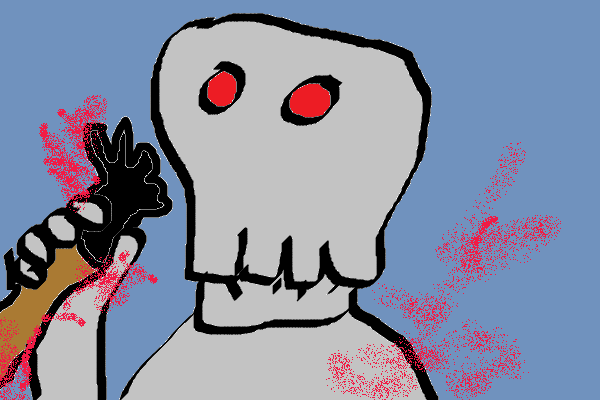 A second demo was booted up and it wasn't particularly different than the first except that it showed off different enemies and a slightly different environment. After watching for a while, it became apparent that there was no on-screen HUD, and the reticules were somewhat minimal. It also became apparent that the chainsaw gun made this gore-fest even messier. Where before, heads were removed by hand, they were now being forcefully sawed in half straight down to the pelvis. It was quite a display, over and over again. We also got to see a new type of beheading where a demon's head was ripped in half vertically by hand – necessary if you have no chainsaw available to do this for you, I suppose.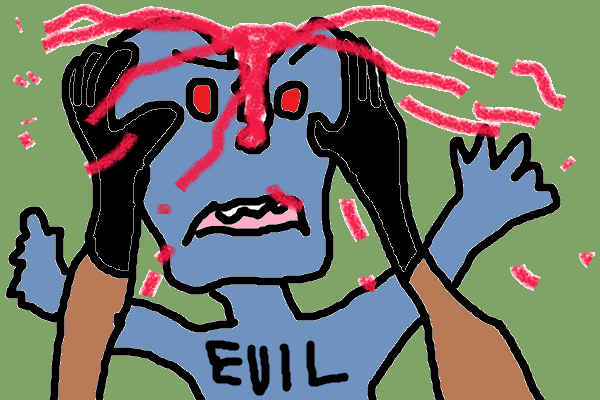 The big battle at the end of this one ended a bit more favorably for the space marine, as a chubby monster walked into the scene and had his health slowly whittled away. To finish the fatty off, some sort of internal organ was pulled out of his chest and stuffed into his mouth, which naturally caused him to explode.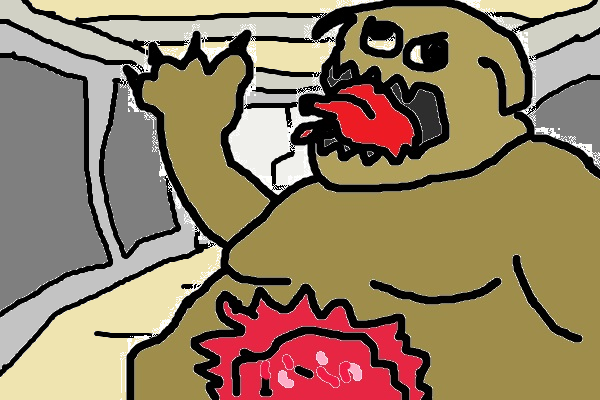 With that finale, the crowd went absolutely nuts since they were told and shown exactly what a typical QuakeCon attendee is looking for. Whether the game is something you want or what the modern gaming public will spend money on will have to be seen, but the slices shown were definitely refined and looked like they will be a lot of fun. Hopefully screenshots (slightly better than the ones shown here) will be released soon and you will be able to see how well id seems to have turned around a project that has spent quite a few years stuck in development.