What's With All the Sonic Hate?
I channel my inner '90s mascot attitude and explore a recent troubling trend.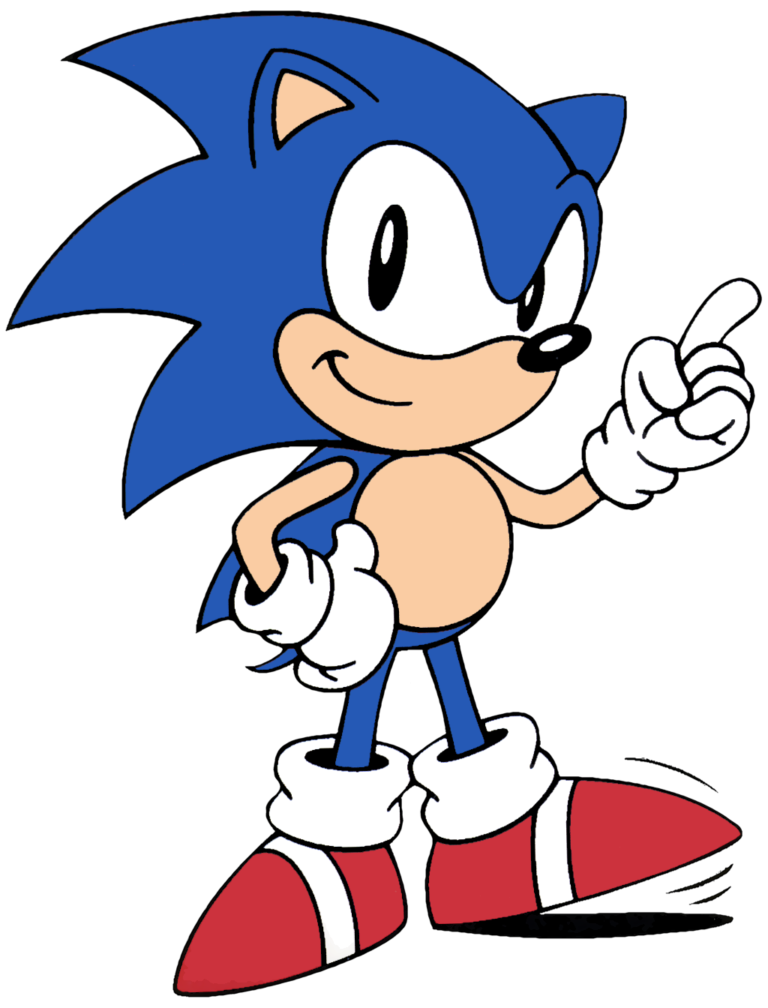 At last year's PAX East I attended a panel hosted by one of the marketing magicians for Sega of America in the '90s, Al Nilson. At that panel I got up to ask a question about the NEMO project he worked on in the late '80s, but before I did I told this quick story about the time I borrowed the first Sonic the Hedgehog game off my friend when it was first released: While I was at home being blown away by the technical achievement of Sonic Team's new baby, my friend called me and said his mother was mad he lent out his new game and was making him come by in a couple hours to pick it up. Since my time was now limited to how much of this amazing new game I was going to be able to play, I decided to hunker down and try to beat the game before he came to get it. I focused and played as carefully as I could. I ended up beating the game without continuing and with all the Chaos Emeralds. I had the honor of telling Al Nilson it was one of the best "Gaming Zen" moments of my life. He appreciated my story and my love for Sonic.
I wasn't the only one expressing my Sonic fandom. There were many others attending the panel that had plenty of questions for Al and the blue blur. It's no wonder, Sonic The Hedgehog blew up the video game scene in the '90s, Sega's marketing to sell Sonic as the high-speed hip alternative to the old Mario style of platformer worked well. Along with a superior sports lineup and the bloody version of Mortal Kombat, Sonic helped propel the Sega Genesis as an equal peer to the Super NES. The new Sega mascot was a success and spawned its sequels; the arguably superior Sonic 2, the trilogy ending Sonic 3, and the superb Sonic CD.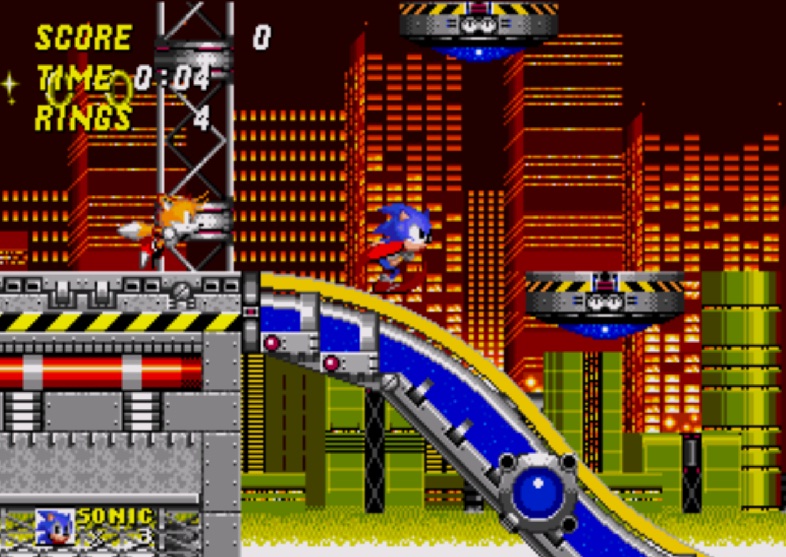 Despite the sheer amount of current and past fans and its rich legacy, I'm starting to see a trend on the internet of people hating on the original games. They feel not only do the original Sonic games not hold up over time, but were never good games in the first place. Unfortunately these bashers are not just happy with saying they don't like the games, they have to prove that Sonic the Hedgehog is and always was a piece of garbage, and anyone who still thinks Sonic 1 is a good game is not only blinded by nostalgia, but a subspecies of human not worthy of playing the same gamespace as the rest of them. I'm surprised to see how widespread this has become, but not as surprised as I am at the IGN GameScoop podcast crew's treatment of Sonic and his fans.
First off, I love the GameScoop podcast and I really like the IGN crew, but I'm very disappointed by their bandwagoning Sonic bashing as of late. One host was asked how long he hated Sonic, and he replied "ever since I developed something called good taste." Another acknowledged there is a solid Sonic fan base "for some reason," but "can't understand why." The little Sonic jabs continued in later podcasts as a running joke, including how Sonic fans "just want to have sex with Big the Cat."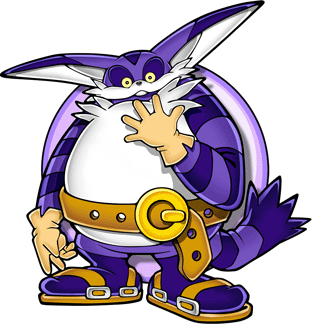 Now I'm not just a fanboy who got butthurt because someone said something bad about a game I like, but it did take a game I was passionate about to make note of a phenomenon where millennials are hanging on every word of their favorite YouTube star and regurgitate their opinions without forming their own by playing the game themselves. It creates an artificial negative outlook for a game that never had one.
You see, Sonic wasn't the first franchise to get some negative revisionist history. Something similar happened to Seaman for the Sega Dreamcast. The Angry Video Game Nerd put out an episode dedicated to it and very shortly after the game went from a well respected oddity in the Dreamcast library to showing up on everyone's top 10 worst Dreamcast game lists, citing the AVGN's video as "proof" of their reasoning for adding it. AVGN did make fun of the game, which is what he does, but if you watch the whole video he is actually quite impressed by its strong points, particularly its ability to convincingly pull off the feeling of having a real conversation with a video game character, something that still hasn't been surpassed today. Also a few years ago it became trendy to hate on the US version of Super Mario Bros. 2. Once a new generation of gaming masses discovered it wasn't a "real" Mario game, but a hack of Something-Something Doki-Doki Panic, that it somehow cancelled any credibility it had as a "real" Mario game, and in effect, couldn't possibly be any good. That's funny, I remember absolutely loving the game when it came out. Sure, Super Mario Bros. 3 was the "real" successor to the original Mario formula, but this didn't take away from SMB2 by any means. The SMB2 trolls were eventually silenced by people like me who stood up for the game and laughed in the face of all the parroting haters. Pair that with the rumors that Miyamoto had a hand in the game after all, and this SMB2 bashing slowed if not stopped, the tone of internet chatter about SMB2 is once again that of acceptance and respect.
Not everyone is going to like every game, and not everyone is going to agree on what games they think are good. Even universally beloved titles will be extremely disliked by someone. I dislike some games that are considered legends and there are universally panned games I like. But for every game I hate I completely understand why people like it, I even understand why some people like games that are universally panned. In fact, I'm happy that there are people who still enjoy something that someone put so much hard work in to. What I don't like is taking your disliking of a game and considering it the final say-all of the quality and entertainment value of the game and dismissing the people that feel otherwise. Sure, as a game reviewer your job is to evaluate a game and rate it, but of course it's still just your opinion, even paid game reviewers know not every will agree with their take on a game.
Me saying all this is null and void if my only playing of Sonic was back in the '90s. So to be fair, I gave it another shot to see if I'm really blinded by nostalgia or if I could still enjoy Sonic the way I used to. I downloaded the Nintendo 3DS 3D-ified version and gave it a serious playthrough. Yes, its fun. It's a good game. There are so many little touches that people take for granted. Like the idle animations which became a trend in mascot games soon after. I guess I can see how some people don't like it, platformers have definitely evolved over time. The idea of Sonic in a lot of people's minds is a fast and furious turbo ride of a platformer, but it's not just that. Sonic has some technical platforming areas to go along with the speedy parts. It's like a game of Chutes and Ladders, you push through some tricky areas and if you get through that, you are rewarded with a high speed burst. I guess some don't feel the reward is enough to offset the work to get there. Another aspect people complain about is "cheap deaths". I find this surprising because games still considered classics like Ghouls 'n Ghosts are one long cheap death, requiring you to memorize nearly every inch of the game. Why does Sonic's cheap deaths make it a terrible game? It doesn't, you just either stink or lack patience.
The original Sonic the Hedgehog was an achievement in its day, and paved the way for games to come. The character and worlds are oozing with personality. '90s XTREEEME-ism would later become a joke, but Sonic broke the trend of every game character skipping along with a big goofy smile on their face and added drive, determination, and most importantly energy into its main character. I really hope the upcoming Sonic Mania is as good as it looks. The new Drop Dash move looks exciting, and the reimagined classic levels with the new retro styled levels looks like a lot of fun.
So, Sonic fans need to speak up. We need to be heard and reverse this ridiculous trend of Sonic Bashing. Sonic 1 and 2 a great games, period. Yes, OK, fine, some things don't hold up, some gameplay is a little rusty, but new releases of the older games fixed some of the problems, particularly adding the spin dash to the original game. You also can't deny its importance in gaming history, especially its integral role in the 16-bit generation and the evolution of platformers in general.
I'm curious to know what the rest of the PixlBit community feels about the original Sonic games. Were you always a fan? Always a hater? A former fan, now a hater? A former hater, now a fan? Don't worry, if you think Sonic stinks I won't attack you, everyone is entitled to their opinion, just don't hate on the people that are still fond of the red-shoed rodent.
Please send all your Big the Cat erotic fan fiction to @IGN #gamescoop