Game of the Year 2011 - Console Awards
Find out what games of 2011 best represented the current consoles on the market.

After yesterday's Genre Awards, today we bring you the biggest and best of the year for each of the respective consoles, as well as the best downloadable title of the year, irrespective of the platform it was released. Unlike last year's awards, we didn't segregate multiplatform titles - these were considered alongside the exclusives on each system. Welcome to day two of the...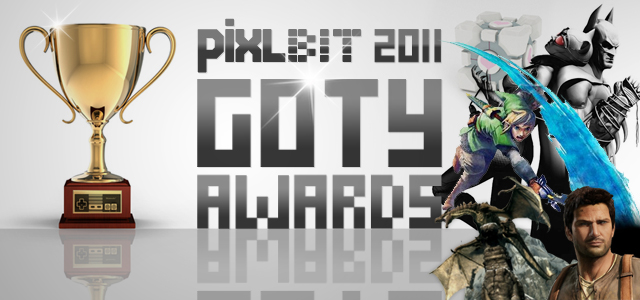 After going through the process of voting, one thing became abundantly clear to the staff here at PixlBit - this was a phenomenal year for games. Around each and every corner, we struggled to pick our winners, and it showed in the results. Very few games ran away with the award; nearly every award was a struggle for victory.
With each staff member offering up their top three in each category, it opened up the stage for a wide variety of titles. While not everything charted, with our Winner, Runner Up, and Honorable Mention selections, we've hopefully given a nod to all games of note from the year.
I speak on behalf of the staff when I say that we're very happy with the results and are glad to present them to the masses. Remember, we value your opinions and we encourage you to weigh in with your choices in the comment section!
Be sure to also check out the: