Overall Game of the Year 2011
Come see PixlBit's pick for the top game of the year, as well as the runner up.

Now for the fun part. We've had an opportunity to tell you about the best in each genre and on each console, but today we're pulling out all of the stops and weighing in on the absolute best game of the year. The nominees for this award encompassed only the winners of each of the categories in the past two awards, severely limiting the overall pool of possible choices. The results were surprising, but they speak for themselves. Welcome to the final day of the official...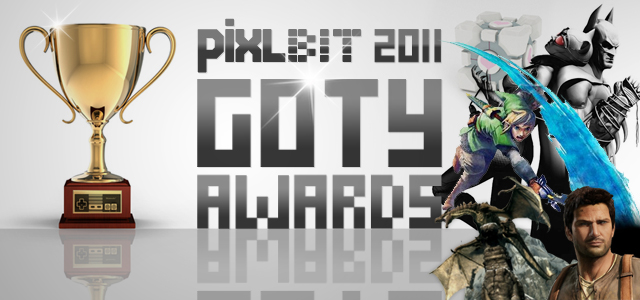 Our voting resulted in a two-way tie for Runner Up. Rather than running a tie-breaker vote, we decided that both titles deserved a nod. Even more suprising, these runner ups were only barely edged out by the winner. It was an interesting conclusion to a very rigorous process and we're excited to share it with you now. Please continue on for the first runner up.
Also, be sure to check out the past entries if you've missed them: