Destiny Review
RECOMMENDATION:

For people who want a competitive or cooperative shooter more than a campaign.

If there's anything I will never call Destiny, it is modest. Bungie's latest creation has been touting itself as the next evolution of shooters and the defining game of the eighth console generation. Some time with Destiny has proven these claims to be completely overblown. Not even close. Yet Destiny still delivers a solid, fun game with more than enough content to keep players busy.
Destiny blends dungeon crawling RPG with the first person shooter genre, allowing players to go through a variety of areas leveling up their character and gathering loot. Destiny offers three different classes: the bulky Titan, the sharpshooting Hunter, and the Jedi Biotic Adept Warlock. These classes, while not too distinct from one another, each have enough different perks and stat variations to stand out from one another. Picking a different class will not change how you play the game, but it will make your experience different enough to make all three worth trying out.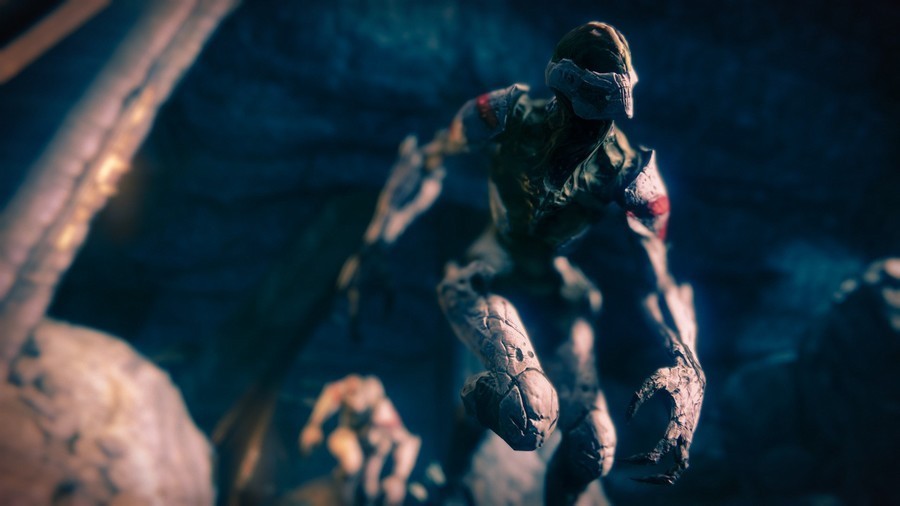 Each also has its own subclasses, which offer different grenades, tweaks to your stats, and their own supercharged abilities. These supercharged abilities work off a meter that's filled up by dealing damage to enemies. Once full, they range from a single attack which deals massive damage to creating a bubble shield to briefly getting an incredibly powerful new weapon.
Players will level up these characters across four different areas: Earth, the Moon, Venus, and Mars. None of these areas are enormous, yet they are big enough that you will need to pull out your pod racer hover bike often to get around. These areas each offer their own linear and nonlinear segments played out through story missions, patrol missions, and strikes.
Patrol missions are nothing more than finding beacons and offer a variety of objectives each based on the same principle: Follow the arrow and/or kill everything in your path to complete. Story missions follow this principle as well, but tend to lead you to more linear areas which take a longer time to complete, usually with Peter Dinklage either acting stoic or doing a terrible C-3PO impersonation and an unskippable cutscene. Occasionally the story missions will throw something really different, but do not expect the same variety present in Halo here.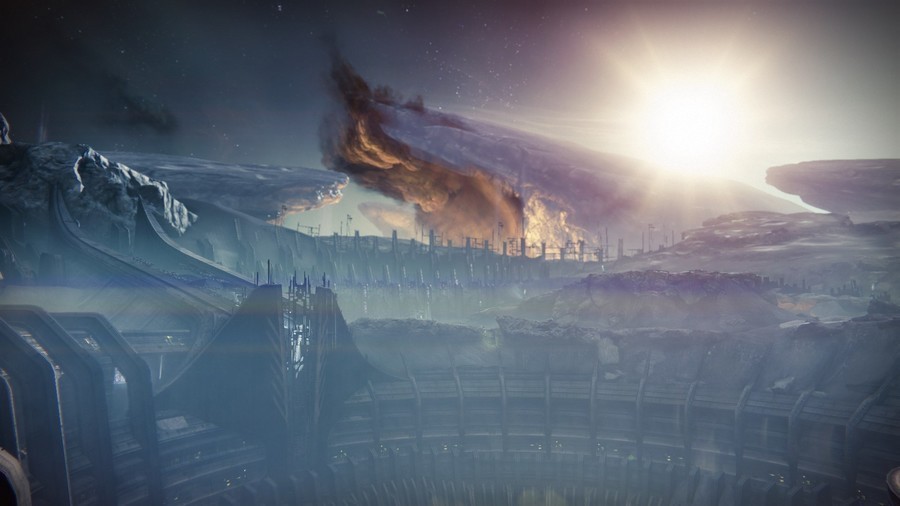 Fortunately, the shooting is solid enough that the weak objectives are not as big of an issue as it seems. Enemy AI and variety are both fantastic, as your foes will require different tactics to take down and will remain hard to predict even during the later levels. The art direction also helps keep story missions from feeling stale, as every area looks fantastic and distinct from one another. Destiny may be pushing the power of the Playstation 4 and Xbox One, but that take away from the game's beauty.
While the look of the planets amaze, the story taking place on them is awful. Destiny offers both an overly simple and very confusing tale. It was clear something terrible happened years ago and was going to get worse, but I never had any clue what any of the specifics were. To make matters worse, there are only three characters who have anything resembling a personality, each of whom make a brief appearance and may as well have a sign saying "I will return in future sequels/DLC."
Strike missions, meanwhile, are hands down the best part of the game. These offer more challenge than the story missions, throwing greater swarms of enemies at the player ending with a brutal boss battle. These bosses are mostly bullet sponges, but with one exception these encounters are designed in a way that their high health adds to the challenge rather than tedium.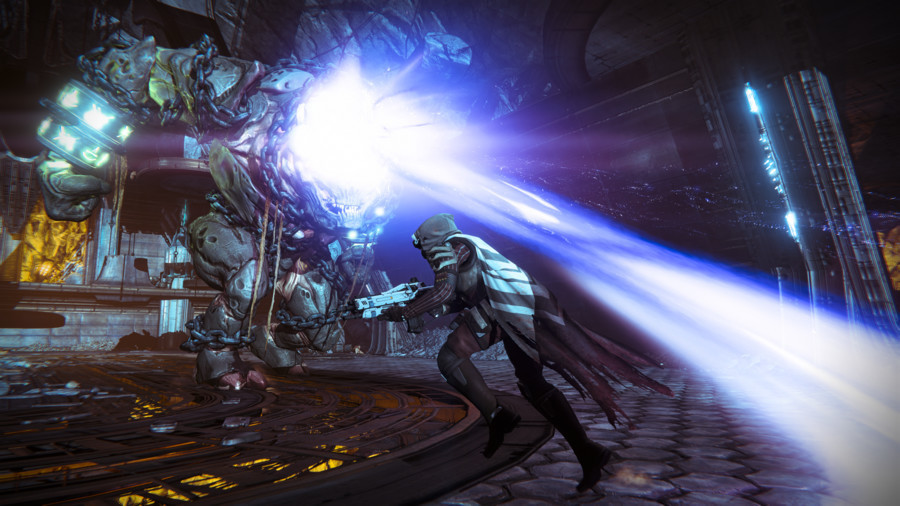 The competitive multiplayer (taking place in an area known as the Crucible) offers many tweaks from the Halo formula, but do not let these distract you: it is mostly more Halo. The tweaks do give it a refreshing twist for Halo fans, as waiting for grenades to charge, supercharged abilities, and allowing full access to your character's current weapons do create their own unique scenarios. These do not quite give the game its own flavor, but feel more like turning Coca Cola into Cherry Coke.
The Crucible goes hand in hand with the core experience in a way I have never seen another game attempt as well. Playing enough multiplayer matches will build your reputation on the game's main hub which will allow access to new weapons and armor. The Crucible also builds your experience, offering an alternative to level grind if you do not feel like repeating a mission or going after patrol missions.
Both competitive and cooperative multiplayer each offer their own bounties as well, which reward the player with extra experience for completing certain objectives such as not dying or killing enough of a certain enemy. Between all these factors, the Crucible remained compelling to me in a way no other online shooter had done before.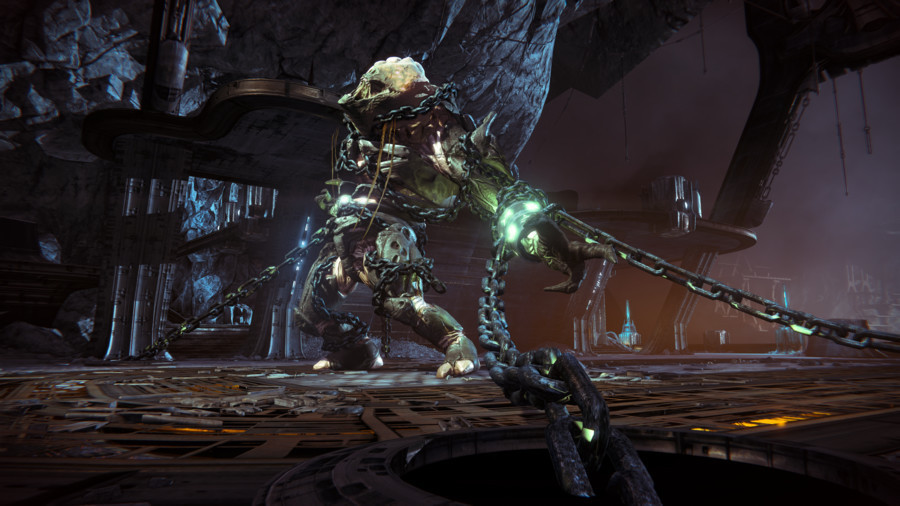 What Activision and Bungie promised for Destiny is not quite what we got. There are seeds planted in their first entry that give the series potential to live up to these promises. However, as is, Destiny is not going to change gaming the same way Halo did. What it will do is provide fun cooperative and competitive multiplayer which will keep its players busy for a long time. If that is all you want out of Destiny, you're sure to be satisfied.