Games I Play on Halloween: A Spooktacular Round Table
The Pixlbit Staff shares some of their favorite games that go bump in the night.
Super Meat Boy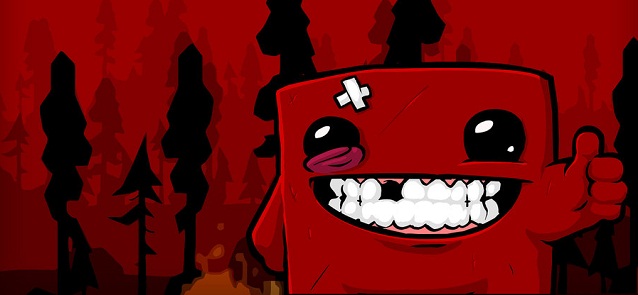 In case you haven't heard of it yet, Super Meat Boy is a game about a boy with no skin who runs bleeding through levels filled with saws, spikes, maggots, and all manner of horrible creatures trying to consume him.
Meat Boy is tasked with saving his girlfriend Bandage Girl from the clutches of the evil Dr. Fetus. The game mechanics are pretty standard for a platformer: you run, jump, walljump, and try to avoid hitting things. In this case you also have to account for the reduced friction that comes with constantly sliding around on your own blood. Meat Boy can't take a hit, and almost anything that isn't a flat surface can damage you, so you have to be extra careful at all times. The various worlds are based around design elements like discarded hospital supplies, factories run amok, and deserted city buildings, so there's no shortage of creepy imagery.
It's terrifyingly hard. There are grotesque bosses, floaty monsters that chase you around like ghosts, and horrifying... laser beams. Just play it.