Games I Play on Halloween: A Spooktacular Round Table
The Pixlbit Staff shares some of their favorite games that go bump in the night.
Costume Quest

Frightening monsters, unnerving ghosts, and scares around every corner. You'll get absolutely none of these things with Costume Quest. No, Double Fine's first downloadable title instead delivers an undeniably charming quest based around the childhood ritual of trick-or-treating. Dressing up in different costumes, going from house to house, and earning as much candy as you can are the cornerstones of the game.
Of course, things are made complicated by menacing monsters from Repugia. The evil creatures have snatched up your twin sibling and you must employ the help of your friends to take on the dark forces head on. Simple RPG battles help make up the other half of the game, along with a few fetch quests to build out your arsenal of costumes, all of which will change your powers in battle.
Though it's easy to turn to the old horror standbys for Halloween, Costume Quest allows you to revisit your childhood and relive some of the joys associated with the age-old tradition of trick-or-treating.
Resident Evil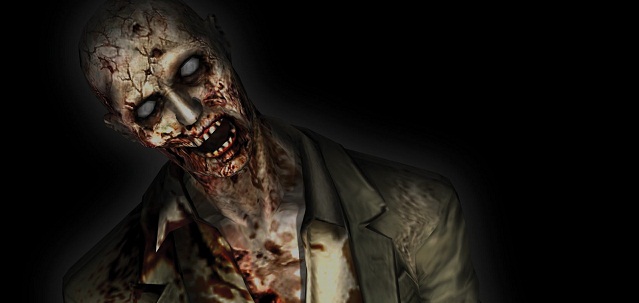 There are few games that are able to create the unavoidably creepy ambiance that Resident Evil provides. Every trip down every hallway will leave you on edge, waiting for something to jump out and get you. Sometimes it'll be a zombie lurking in the shadows, other times a dog viciously pursuing you in a courtyard, and in some instances, some hideous abomination out to f*ck up your day.
The original was creepy enough, but when it was remade on the GameCube it reached a whole new level. The brand new, crisp graphics made it all seem that much more real, and oh my god, the red zombies, OH MY GOD. Better make sure you burn every zombie you kill, or they WILL chase your ass DOWN.
Understandably, this title isn't quite as readily available, but if you haven't had a chance to toss it into your Wii or GameCube yet, there's never been a better time. Of course, you can always get your zombie fix with the superb Resident Evil 4 on any of the current gen systems.