Game of the Year 2011 - Genre Awards
Find out what games of 2011 best represented the nine most notable genres in gaming.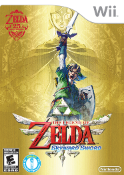 After five years of development, discussion of immense change, and incorporation of the most ambitious motion control in a game ever, fans of the Zelda series had a right to be concerned with exactly where Skyward Sword was going. Thankfully, the five years of development are proven worthwhile, the changes big enough to breathe new life into the series without warping it, and the motion control accurate and reliable enough to carry the critically acclaimed Zelda gameplay.
With MotionPlus in hand, Skyward Sword is just as much about the action as it is the adventure. 1-to-1 sword slashing opened up a world of possibilities for Nintendo of which they took complete advantage. Each and every encounter with your typical enemy is unique, which is only accentuated by the more grandiose boss battles that require an additional level of precision.
A modified overworld and the characteristically deep Zelda dungeons are sure to satisfy the craving for exploration of any adventurer. Each world is layered in its design, requiring multiple visits to see every inch of it. With a 40-50 hour quest, there's little question that The Legend of Zelda: Skyward Sword has everything that fans and newcomers alike expect from the best Action/Adventure title of the year.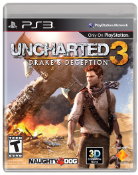 You know it's a good year when Uncharted 3 comes in second place in the Action/Adventure category. Uncharted 3 didn't change much of the formula that has made this series as successful as it has become, but it did up the ante on those "Whoa…" moments that even had Indiana Jones himself enthralled. Drake's latest quest is as epic as we'd expect going from London to France to Yemen and the deserts of Rub' al Khali. Naughty Dog has another gem on their hands and is boldly leading the charge in the future of cinematic video games.

Honorable Mentions