Street Fighter: The AWOL Files
There are World Warriors that have yet to step into that ring!
Colonel Wolfman
First Appearance: Super Street Fighter II (Arcade, 1993)
Last Seen: Street Fighter IV (Xbox 360/PlayStation 3/PC, 2009)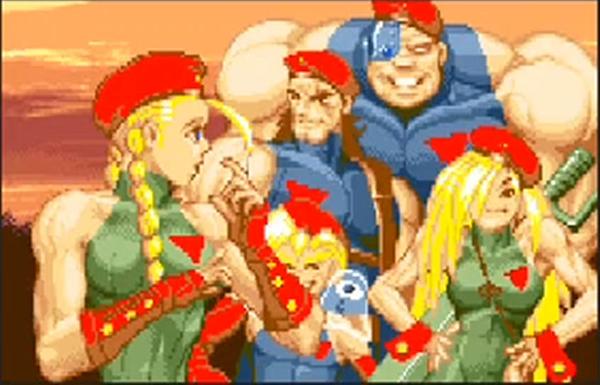 I'll never forget the first time I beat Super Street Fighter 2 with Cammy. In her ending a whole squad of characters was shown and they all looked awesome. One in particular looked the coolest to me and I could just tell that he was the leader of Cammy's M16 squad, Delta Red. I always assumed that he would be added to the Street Fighter roster one day. Why wouldn't he? Why go to all the trouble of designing such a cool-looking character and never actually do anything with him?
But that's the weird thing—Capcom never did anything with him, or the rest of Delta Red for that matter. In fact, I didn't even know the character had a name until I started researching this piece. I would wonder to myself, "Who is this man and what moves would he have?" I imagined him as being Scottish with a big Claymore blade like Conner Macleod in the first Highlander movie. Oh, he would kick so much ass, my mystery Scottish special agent.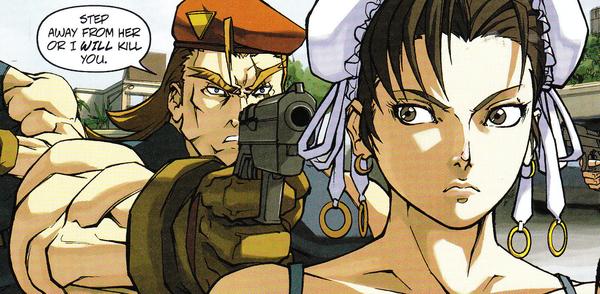 Of course, thanks to his brief appearance in Cammy's prologue and ending cinematic for Street Fighter IV, we know that he's British like she is, but not much more than that. He appears in the Udon comic adaptation of Street Fighter and is depicted as somewhat of a mentor to Cammy. He doesn't display any super powers like some of the other Street Fighter characters, but that makes him somewhat of a blank slate for Capcom to work with. If he ever appeared in a Street Fighter game, he could be a completely original and unique character.