What a donation to my collection!
So, we went over to some friends house warming party. As we were on the house tour we went into my friends man cave. He has some really sweet Vinyl, some SST and the like. Lots of Punk. Anyway. I look up and I see a pong machine. I say hey is that a Telegames Pong? He said I'm not sure. I asked if I can look at it. He says sure and gets it down. This below is what he pulled down.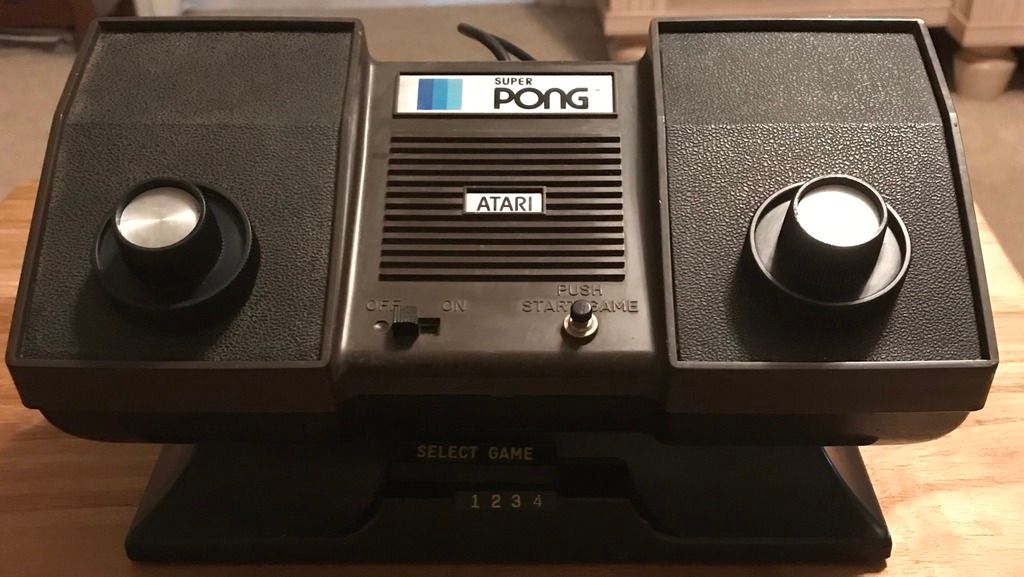 He said he thought about selling it or throwing it away. I said if you dicide to do either let me know and I will make an offer. He said well you can have it, I'm not going to do anything with it. The smile on my face must have been a mile wide. I said if he ever wanted it back just let me know.
That is it for now.
Later,
Homeless