Halloween Treats: PixlBit's Favorite Games of the Season
The staff sounds off on their favorite Halloween games - what's your go-to Halloween gaming experience?
Costume Quest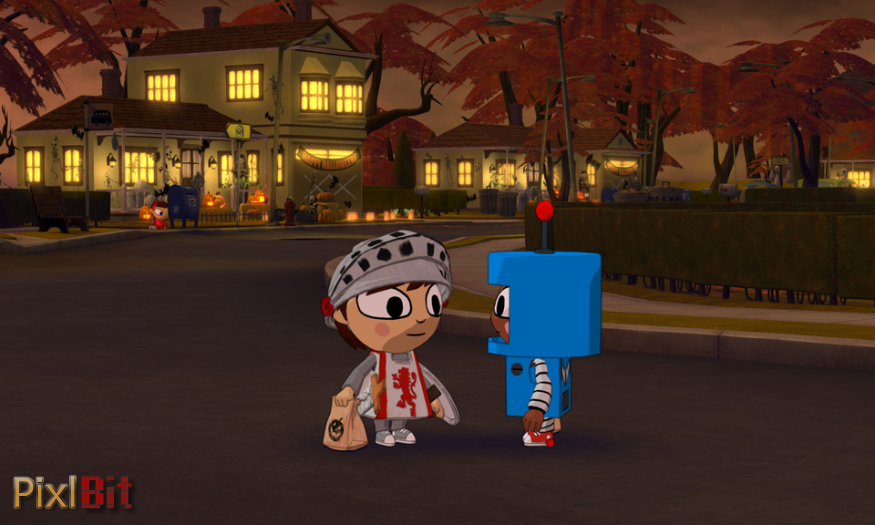 Six years ago when Costume Quest first released on Xbox Live Arcade and PlayStation Network it only took about five minutes with the game to know that the perfect Halloween game had finally been created. As an adult, trick-or-treating just isn't a thing you get to do any more and you can't help but pine for the days of your carefree youth when the act was a yearly ceremony with siblings and friends. Costume Quest manages to capture that experience so incredibly well, and the classic Double Fine humor and friendly art style make it immediately endearing.
Of course, the trick-or-treating ritual is only a part of the experience. As it turns out, something is awry in your neighborhood. Candy loving monsters (Grubbins) have invaded some of the homes and are on the hunt for candy. Upon spotting your candy corn costumed twin sibling, they swipe them up, mistaking them for candy. From there on out, you're on a quest to rescue them from the Grubbins and get home before your curfew.
The set up lends to a fun little quest that relies on some simple RPG mechanics that will immediately remind players of the Mario RPG games. As you might expect from the title, costumes play a major role in the experience. You'll collect pieces of costumes through your travels and quest lines. Upon collection of a complete costume, you'll get to don the new outfit, which in battle will afford you a new set of abilities. In the fantastical world of Costume Quest, battles will transform you (or one of your friends in your party) into whatever you're dressed as. For instance, if you're in a knight costume, come battle time you'll be a fully armored knight complete with sword and shield. Equipping the right costumes will make battles quicker and easier when facing off against particular enemies.
While Costume Quest's mechanics are admittedly simple, the game is short enough that they don't wear too thin before it's all over. The short length also means it's easy to commit to a new playthrough every year when Halloween rolls around. And we do… every year. Chessa and I love this game, and now with our kids, it's become a family tradition, like watching Charlie Brown and the Great Pumpkin and Hocus Pocus. The kids also give us carte blanche to hit the streets again, but once upon a time Costume Quest was the closest way to reliving the joys of Halloween without getting weird looks from our neighbors.