Halloween Treats: PixlBit's Favorite Games of the Season
The staff sounds off on their favorite Halloween games - what's your go-to Halloween gaming experience?
The Legend of Zelda: Majora's Mask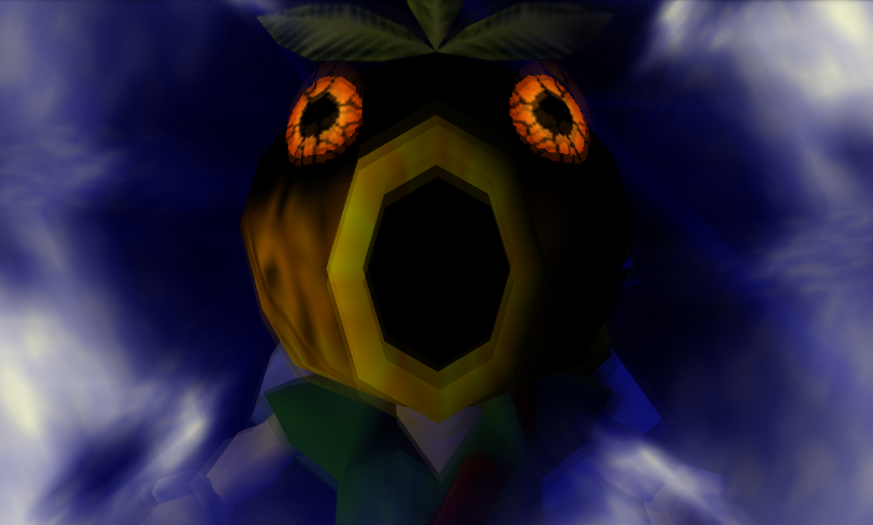 While never intended to be a Halloween game, it is actually surprising how much Majora's Mask captures the spirit of the holiday. The obvious example would be that it revolves around masks, yet this is not merely a surface level mechanic. People treat you differently depending on the mask and the entire game is based around using different masks to interact with others and gain rewards. It's basically a much more complex form of trick or treating. Meanwhile a small handful as maks cause complete transformations, which feel like full costumes.
Speaking of those transformations, they remain some of the most haunting scenes I have seen in any video game. Link's face shows a tremendous amount of pain and suffering whenever donning one of the special masks, especially for a Nintendo 64 game. Couple this with how these masks hold the souls of recently deceased and basically turn Link into a zombie of the person whose face resides on the mask is very unsettling.
In fact, Majora's Mask remains one of the most unsettling games I have ever played. The idea of constantly repeating the same three days has a sense of helplessness, no matter how much Link helps people, he still has to see them suffer through these same problems again. There's no closure to his actions. Many characters like the Happy Mask Salesman have a disturbing vibe to them, making you wonder if there is a secret dark side to these people you have not uncovered. I did not get around to this game until I was sixteen, yet still was unnerved by the twisted and demented tone in this game. It's a game that will not scare the player but takes just enough comfort away to be a perfect Halloween experience.