Halloween Treats: PixlBit's Favorite Games of the Season
The staff sounds off on their favorite Halloween games - what's your go-to Halloween gaming experience?
Luigi's Mansion: Dark Moon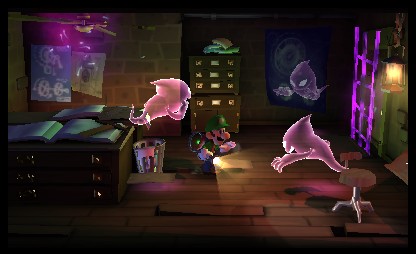 If you need a break from the blood and gore that horror-themed games have to offer, look no further than your trusty Nintendo 3DS and the timid yet affable Luigi in Luigi's Mansion: Dark Moon. King Boo is back again, this time destroying the world's dark moon to cause a bit of mischief amongst his ghostly peers. Without the pacifying effects of the moon to keep the ghosts at bay, Luigi is summoned (kidnapped) by Professor E. Gadd to restore the moon and the harmony it brings to the land with – what else – a vacuum cleaner.
This game works well with the 3DS, with main play on the top screen and map on the lower screen ready to explore at any time. The Poltergust 3000 has been upgraded to the Poltergust 5000, with the flashlight functionality now able to unlock special doors. You also obtain the Dark Light, a feature that reveals and restores objects that were stolen by mischievous ghosts by collecting their orbs. With these features and Luigi's nervous sense of adventure, Dark Moon provides players with quality levels loaded with money and collectables to discover while hunting for troublesome ghosts. The bosses of each of the five mansions are challenging but not overly frustrating, and hidden Boos and Toads add even more elements to the game's story.
If you haven't tried Luigi's Mansion: Dark Moon yet, now is the perfect time as Nintendo just recently reduced the price from $39.99 to $19.99. Happy haunted hunting!