Ubisoft Announces Assassin's Creed IV: Black Flag
Ay matey!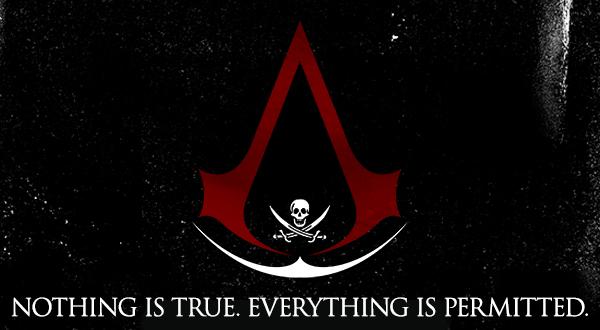 Following what has now become tradition, the yearly entry in the Assassin's Creed series is now coming to light. Officially announced by Ubisoft today for the PlayStation 3, Xbox 360, Wii U, and PC, Assassin's Creed IV: Black Flag will be the next title in the annual series. While the game has been announced without details, leaked information and rumors have been swirling for days.
A leaked poster, that originally spoiled the announcment of the game, details that the game will take place in the Caribbean, specifically Cuba, Jamaica, and the southern coast of Florida in the year 1715 A.D. Starring a pirate protagonist, gamers can expect to hit the open seas once again, as the game is likely incorporating the heavily touted sailing mechanics of Assassin's Creed 3.
While it's unclear at this time what engine the game will run on, given the setting and likely inclusion of sailing mechanics, an evolved iteration of the Assassin's Creed 3 engine is nearly inevitable. However, the polarizing fan reaction to Assassin's Creed 3 may have forced the company to pursue large scale changes and improvements to their buggy implementation.
Ubisoft's annual approach to the series started nearly four years ago with the release of Assassin's Creed 2. Since then, the team has released Brotherhood and Revelations, completing Ezio's story, and the much grander Assassin's Creed 3. With each successive release, Ubisoft has seen greater and greater fiscal success with the AAA series, but it's unclear if the publisher can keep this trend up.
Assassin's Creed IV: Black Flag will be better detailed on Monday after Ubisoft's press presentation of their upcoming title.
Are you excited about the announcement of AC4 or ambivalent after the lackluster AC3? Sound off in the comments!