Octoberween 2018 Video Weekend: Criminally Listed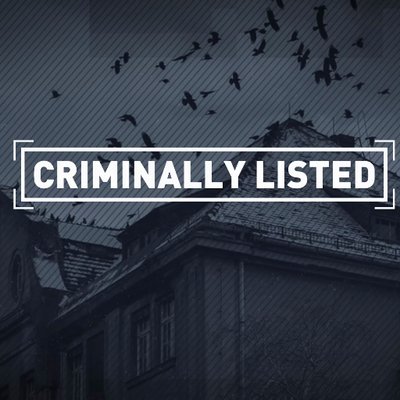 It looks like this video weekend is slowly wrapping up for another time. The weather in my area is really getting me in the mood for some more Octoberween goodness. The fire I enjoyed last night was something I've wanted to do for a long time now. I will probably have to see on getting one of those metal fire pits though given some don't like the idea of a dedicated set area for my bonfires in case they need the space. As much as I'd like to my old fashion style fire pit, complete with dug out hole and river rocks lining the pit, I might have to see on the metal fire pit. If anything it'll give me an excuse to find something that truly fits my Octoberween mood.
Speaking of Octoberween moods I thought I'd dial it back from yesterday's comical "nightmare" videogame postings and share with you another YouTuber that can tell a good story. Criminally Listed is a video series I stumbled upon as I was looking for more "true crime" horror stories. Though the supernatural stories are few and far between, this video series is mostly dedication to the telling of various true crime stories that may not be that well known in many social circles. They may not be fully supernatural or paranormal in nature yet hearing the stories of what man can do to man is just as haunting as any ghost story told by a bonfire. The narrator's monotone voice and mood setting music, as he tells the story, fit the mood perfectly for any late night listen if one wants to witness how cruel humanity can be toward its fellow man. As of this writing his channel has been going on for about two years now and so far I've been enjoying all that I've been listing to. I've learned quite a bit more on the cases he speaks of, some I didn't even know of from back when I was in college for the Police Sciences.
I had a hard time trying to pick out two of my favorite videos for today's Video Weekend so I just might come back to Criminally Listed next weekend. Till then enjoy these two choice videos that should fit any Octoberween viewing/listening pleasure. If you like what you see why not drop in on their channel and see more of what they have to offer. Enjoy!
Sleep well tonight
Ta-ta
"N"