Gamer Casting Couch: A Silent Hill Film Done Right
Hello Everyone! I recently watched Silent Hill: Revelations and honestly, I was very disappointed with how severely that film screwed the pooch. I thought the first Silent Hill movie made a valiant effort, but still missed the mark in attaining how good a SH movie could be. So, I figure why not dedicate a blog to what my dream adaptation would be?
First things first - the game that would make the best Silent Hill movie would be the Silent Hill game with the best story, which means *BIG SHOCKER HERE*........Silent Hill 2. It did away with all the convoluted cult business, and delivered an incredible story filled with real emotion, shocking twists, and gripping psychological horror. It would be a great, fresh start for the film franchise, and would trim off the excessive CG/3D that have bogged the films down. So, without further ado, here's my dream team for bringing the vision to life!
Director: David Fincher
David Fincher is widely known for the foreboding atmosphere and edgy aesthetics that his work has. His latest, The Girl With The Dragon Tattoo, had a fantastic visual style that showed he truly understands how much the setting of a tale informs a narrative, and that physical environment is as much a character as any protagonist. His Silent Hill wouldn't be a CG fest, but a broken, melancholy town that reflects the fragile and nightmarish aspects of the characters' shattered psyche. Now, for the cast that would bring the characters to life.
James Sunderland/Red Pyramid: Michael Fassbender.
Fassbender is one of my favorite actors of this generation, and besides looking a great deal (IMO) like James, he could definitely handle the range of emotions James showcases through SH2. His fantastic portrayal of a sex addict in Shame shows a character that is teetering psychologically and emotionally as a result of his sketchy past and inner demons, making him my go-to to play James. Also in this adaptation, Pyramid Head wouldn't be a hulking brute just out to hack-and-slash; true to Silent Hill 2, he would be James as executioner, so that means Fassbender pulls double duty for authenticity's sake.
Mary/Maria: Michelle Williams
I know, I know... Cameron Diaz is a dead ringer for Mary/Maria, but I think Michelle Williams is better suited for the role; her range is far better than Diaz, and I think she could be equally believable as the sickly, empathetic Mary, and the seductive Maria. Plus, she showed she is not afraid to delve into madness, and portray a tragic victim of illness (albeit mental) as Leo's wife in Shutter Island. I believe Michelle would more than handle the duality of the characters, and she would make them her own.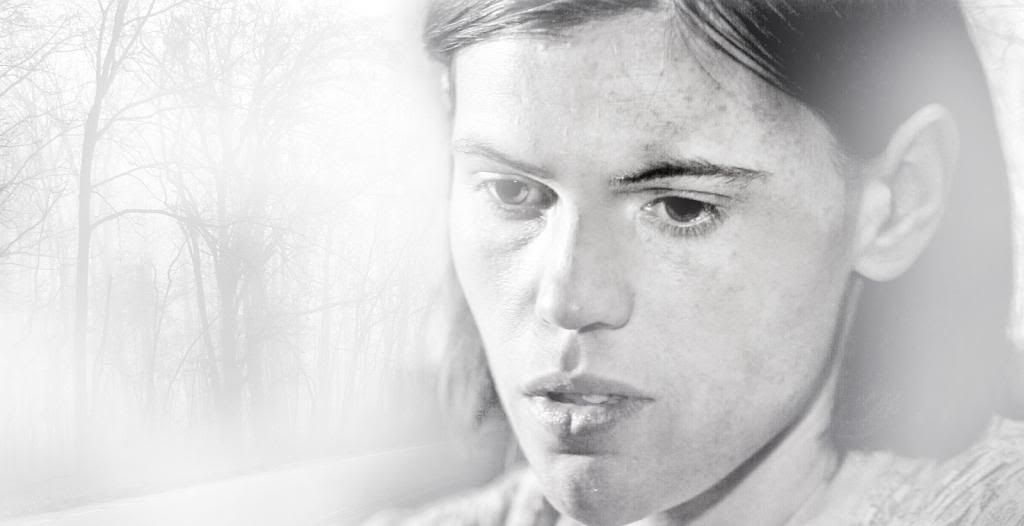 Angela: Clea Duvall
This one was a dead ringer in my mind. Clea's performance on the unfortunately short-lived (very awesome) Carnivale saw her play a character with a shaky mental standing and emotional abandonment issues amidst the strange world unfolding around her. Angela's strange and suicidal behavior, stemming from her childhood abuse at the hands of her father, would be brought to life in wonderfully eerie fashion by Clea.
Eddie Dombrowski: Phillip Seymour Hoffman
Eddie is perhaps the most unsettling character in Silent Hill 2. A man who was bullied in his youth (or at least believed he was), his rage and moral apathy towards taking a life would need an actor with true chops who wouldn't turn him into a cartoon. Phillip Seymour Hoffman has shown throughout his career he is a truly talented character actor, bouncing between genres and emotions in ways that would make most actors as green as the Hulk. Most importantly, I think Hoffman would add a great deal to the character that wasn't showcased in the game; an understudy of the pain and rage caused by social alienation, and the terrifying coupling of that anger with mental illness. Phillip Seymour Hoffman would be brilliant as Silent Hill's resident 'Son of Sam'.
So that's my cast! What do you guys think? Have any suggestions/alternate casting choices? How about your own dream adaptation of a beloved game? Sound off in the comments below, and thanks for reading!