Blog #17
Damn. It's been a while since I put up any blogs. My plan this year was to do a blog a month. That resolution is out on it's ass.

It's been 3 months since my last blog and to be honest, not much is different from then.
Games I Beat:
Tales of Graces f (PS3)
I finished it a while back. It was pretty good. There was extra content to play through (events after the main story stuff), but I didn't finish it. I started playing it and just quit. I was ready to move on to something else.
Games I'm Playing:
Dragon Quest VI (DS)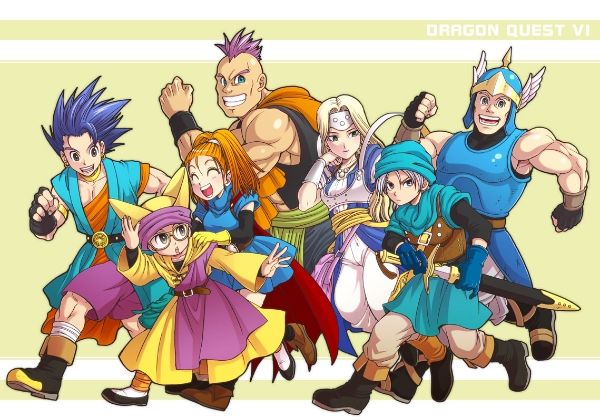 I have almost 100 hrs in this game and I still hadn't beat it yet. I think I'm nearing the end, but who in hell knows. Why are DQ games so damn long? I'm determined to finish this game.
Dragon Age: Origins (360)
I started playing this again. I'm mainly playing to knock out a few more achievements.
Saints Row (360)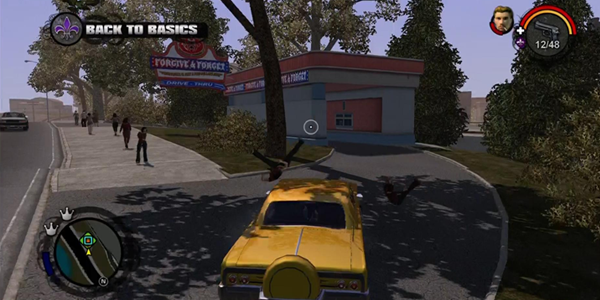 I started this game up over 3 years ago. I played it a bit only to get a feel of it and put it down. Now, I'm playing it again and I'm having fun. I'll probably finish it this time.
Games I Bought:
I've been picking up a couple games here & there during the sales I see popping up. Here are a few of them.
On the PS3, I bought a few digital games. I got Trine 2, Guacamelee, Fat Princess, Braid, Persona 4, and a few other games.
On the 3DS, I finally picked up Princess Code. I have a few bucks just laying around in my Nintendo account, so I may spend them on something soon. I have my eye on some games. I also have Nintendo points to spend. Still waiting on the right game to put them on.
On the Ouya, I got Fist of Awesome, Final Fantasy III, and a couple others.
Just recently, on PC, I purchased the Leisure Suit Larry games. I'll probably pick up some more games from the sale on GOG.com. Bullfrog Classics are calling my name.
On the 360, I just bought the digital copy of Lego Marvel Super Heroes. I'll probably start playing it soon. I really liked the demo. It's on sale on XBL for $14.99, so I was like, "what the hell", and bought it. I still plan to get a physical copy of the game. There are other Lego games on sale this week too.
Other Things:
I'm still reading the same comics. Naruto is good, but this "last" battle has wearing thin on my patience. It's been going on for so long. At least the author is tying on loose ends nicely. Serenity is still doing good. Saga is still awesome. The Witcher comic and Mass Effect comic are almost finished.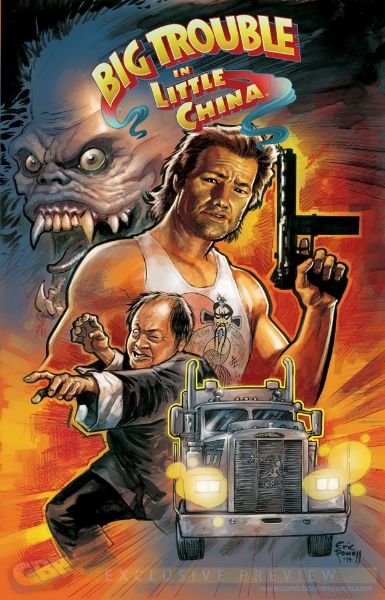 Big Trouble in Little Chine #1 is O.K. I'm not a big fan of the art and it's a little funny. I'll buy a few more to see where it goes.
Been watching the hell out of Seinfeld and Everybody loves Raymond lately. I finally saw the last episode of The IT Crowd. I'll miss that show. Of course, I'm watching Naruto Shippuden. Watching my favorite manga battles animated is just freaking awesome. I need to get around to watching the last few episodes of The Boondocks. The 4th season was o.k. The creator, Aaron McGruder, wasn't involved with the show this season. It wasn't bad. It just was a bit different. The last season was released on dvd already. I just pick up the 3rd season a couple weeks ago. I'll probably pick up the 4th when I see it for $10.
I'm still doing the podcasts with my friend. Been watching a ton of movies because of it. Watching a lot of old movies too. Over the weekend, I saw Deathrace 2000 and the Death Wish movies (1-5). Charles Bronson was no punk.

What are you guys playing, reading, or watching?