Blog #20
Hello Pixlbit. Under my current circumstances, I'm not working and I'm not playing, so I have plenty of time to put up a blog. I may even have enough time to work on a 2nd blog and post it in a week or 2. Do I dare?
Games I Beat: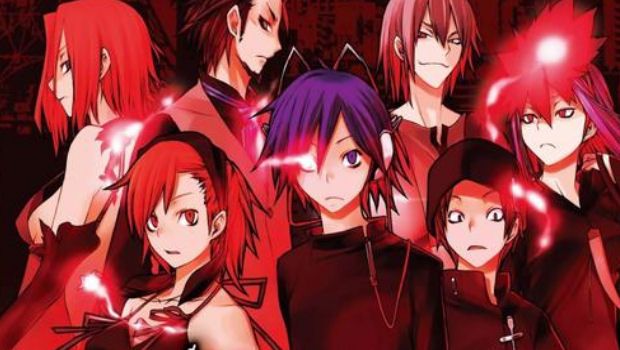 Shin Megami Tensei: Devil Survivor - Overclocked (3DS)
I played through this game several times on the DS. It's one of my favorite DS games. Overclocked (3DS) is pretty much the same game with bonus content. More story is added to the end. Droping another 10+ hrs to the game and voice was added to characters for cut scenes. This is the best version of the game. If you're going to play Devil Survivor, make sure it's Overclocked. I can't wait to play the undated version of Devil Survivor 2 (3DS).
Games I'm Playing: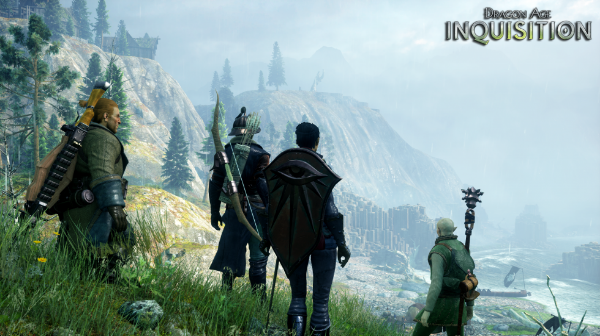 Dragon Age: Inquisition (360)
I've been waiting to play this game for a long time. I got it on day 1 and ran into a few problems that made me push playing it back a bit. But, I learned some things. A bit of a rant is coming.
#1. If you're going to get DA3, get the XB1, PS4, PC versions. They look great! On the 360 and PS3, it doesn't look that great and there are other annoying graphical issues. Characters don't load completely, odd textures, shiny bits, etc... There is no way to carry over your save data from DA1 & DA2, so just get the better versions on the newer systems (I plan to get the PS4 version in the future). Which brings me to...
#2. You have to use the Dragon Age Keep website to create a history for DA3 (or you can just go with what the game gives you). After seeing the frustration I went through, my wife choose to skip the Keep. After experiencing the frustration I went through, I was determine to make the crap work. If you're planning to do the Keep, do yourself a favor and use Google Chrome to do it in. I think they may have fixed the issues with Firefox. At the time, Firefox had issues and I use Opera, which was almost useless. I wrestled with the Dragon Age Keep for hours before I read in a forum that Google Chrome was the best browser to use. Damn shame they couldn't of mention that info on the Dragon Age Keep page. Could of saved me some unneeded frustration.
#3. DA3 is one of those games you have to play on a hdtv. I own a lot of consoles and I hook them all up on one huge tv in my gameroom. Sadly, my gameroom tv is standard definition. It was almost impossible to play DA3 on that tv. The text was unreadable and believe it or not, the graphics looked worse. Rant end.
Other than that stuff, the game has been pretty good. I'm about 44 hrs in. The story is good so far. The controls were a bit weird at first, but I'm pretty use to them now. The menu system is a mess. I think it's confusing and it takes too many clicks through the menus to get to the screen you want. I'm over 44 hrs into this game and I'm still learning where everything is.
Dragon Quest IV (DS)
When I'm not playing DA3, I'm playing DQ4. I'm a little over 34 hrs in. It's a good game and I hope to finish it in the next month, since I don't play it everyday and I'm usually working nights when I do. I'm really enjoying the DQ games. I finished DQ6 a few months back and a few years ago I finished my first DQ game, DQ9. I plan to play DQ5 next year and hopefully go back and finish DQ8.
Games I Bought:
Dragon Age: Inquisition (360) - This is the main game I'm playing.
Persona Q (3DS) - It's not even open yet. My plan is to start it after I finish DQ4. I don't want to start too many rpgs on one system at a time.
The Elder Scrolls V: Skyrim LE (PS3) - I played it a bit. Great beginning. I'll get back to it when I'm finish with DA3.
Chaos Code (PS3) - Been looking at this game for a while. Finally saw it on sale.
The Witcher 2 (PC) - GOG.com had a promotion to get this game for free. I got it.
Grand Theft Auto: San Andreas (360) - HD version was only $4!
Grand Theft Auto V (360) - One of my friends got the XB1 version and gave me his old 360 version. Friends are awesome.
Babysitting Mama (Wii) - It was cheap and I wanted it in my collection. Don't judge me.

Deadly Premonition: The Director's Cut UE (PS3) - Got it a while back on sale.
Metroid II - Return of Samus (3DS) - I had enough Nintendo points to get it for free.
Injustice: Gods Among US UE (360) - Saw it for a nice price. Has all the characters too. I couldn't pass it up. I've been playing it with my kids.
Giana Sisters: Twisted Dreams (PS3) - Been waiting a long time for this game to be on sale. As soon as it was, I got it. It's kind of a creepy game. I never played the original game, which looks very similar to Super Mario Bros.
Suikoden (PS3) - I always wanted this game, but the physical copy is at an insane price. I guess digital games are good for something. I'll pick up the 2nd game next year.
Okami HD (PS3) - It was 50% off, so I was like, "what the hell".
South Park: The Stick of Truth (360) - I started it and was enjoying it. Then came DA3. I'll get back to it later. Good thing I didn't make it too far.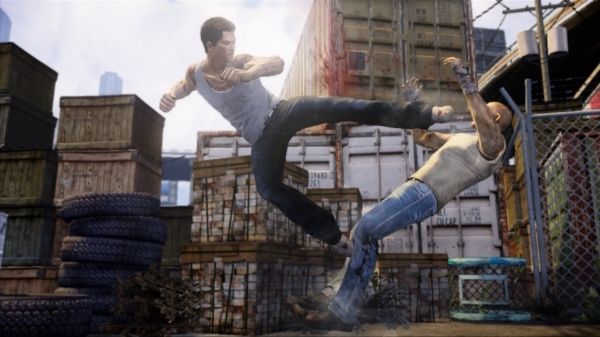 Sleeping Dogs (360) - I play it a bit when I'm not playing DA3, which isn't often lately. My plan is to finish it before I start GTA5.
Strider (PS3) - I heard good things about this game. It's currently on sale, so I had to get it.
Jade Empire: SE (PC) - Got this on sale a while back. GOG.com is great.
Mortal Kombat: Komplete Edition (360) - I hadn't played any recent MK games, so I'm more than a bit out of practice. I play this a little with my oldest son.
That's all I have for now. Hopefully, I can start on my collection blogs soon and have them post before the year ends. What are you guys playing?