I miss you guys!
Hey all, it's been quite a while since I've had something posted up on here - aside from the feature in the "Why we game" article that went up a little while back. Things have been so much more hectic than I anticipated. Having a full time job is definitely that - full time. Its been a challenge getting to anything personal, especially games which hurts because thats my prime hobby, as we know.
So what have I played in my absense? Well last year I played Bayonetta 2 to completion and loved it. I want to give it another go to get better rankings and such, but I haven't had the time with my backlog accumulating as it is. I also played the Legend of Korra on PS4, which was fun for what it was, though lacking in some areas that prevented it from being great, as Bayo 2 was.
I started and made 40+ hours into Dragon Age Inquisition. It's a game that I enjoy, but I realize I'm not into to the degree I'd like. The plot still hasn't really grabbed me, and neither have the characters. I understand some of them, and like a handfull, but its not having the same effect that Mass Effect did for me. Perhaps it was my mistake for jumping in so late, but regardless, I think that the moment to moment gameplay will pull me through. I fully intend on finishing it one day. I can't be TOO far off from the ending, right?
Other than that, I've been messing with Pokemon: Omega Ruby which is fun and nostalgic, but I'm a little burnt from the Pokemon grind. Still, its a great game to play when I'm bored and want to train up a few Pokemon. Semi-competitive battling definitely has an appeal. Smash 4 has been a constant whenever friends get together. It's a blast, and has a lot more depth than I gave it credit for, though I don't think that competitive smash will be my forte. That said, I still follow the scene and enjoy playing at a intermediate/high level.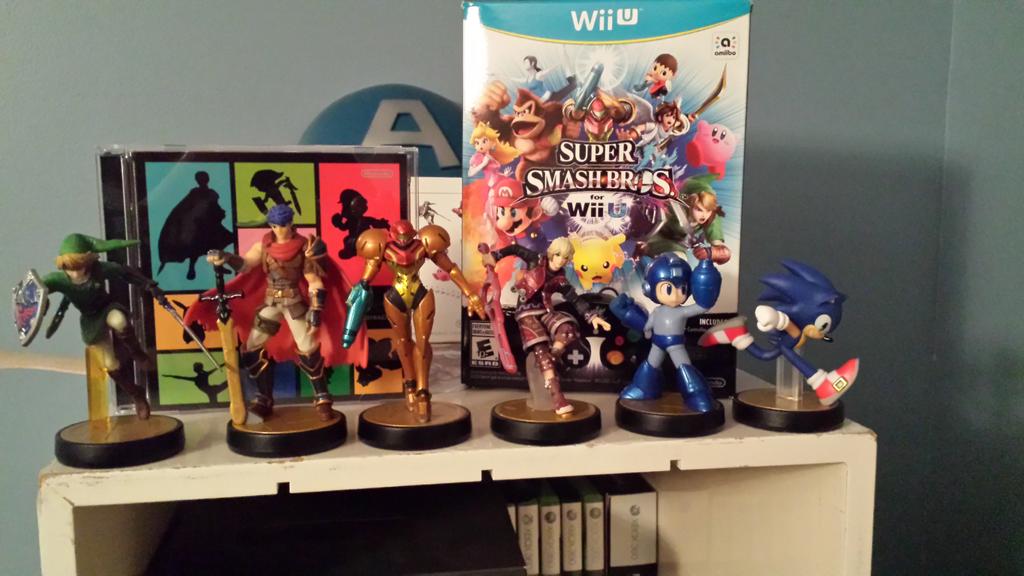 I've also recently relapsed on Xenoblade in anticipation of Xenoblade X. (hense why I took a break from Dragon Age) I WILL FINISH THAT DAMN GAME!
So that was then, so whats next? Well currently I'm working on Resident Evil Revelations 2 and Dragon Ball Xenoverse. I want to review those games for Pixlbit, but I will say that I'm enjoying both titles from what little I've played of each. The episodic nature of RE makes it easy to digest and Xenoverse has a lot of bulk, but is also easy to get through based off of segmented mission design. Hopefully as crunch time here at Rockstar dwindles, I'll be able to finish some games and get back to reviewing.
Anyway, just an update from good ol' JD - even if most forgot I even do stuff here xD.
-JD