The Nintendo Switch Chicago Preview Event
Friend of the site, Greg Meyer, had a chance to go hands on with the Switch at one of the exclusive events. In anticipation of tomorrow's release, he's put together a bunch of impressions to get you excited for what's coming next for Nintendo.
Mario Kart 8 Deluxe


Mario Kart 8 is one of my favorite games on Wii U, so I was interested in trying out the Switch version. While Nintendo isn't adding any new tracks from the Grand Prix, all of the DLC is included in this version. In addition, the Inklings from Splatoon are now playable drivers, and the game has an improved battle mode.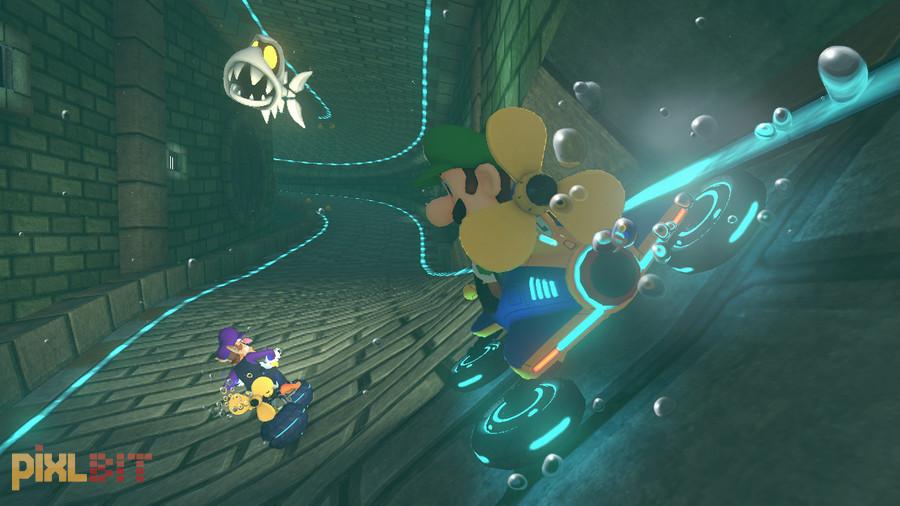 For this demo, my friend and I played Mario Kart 8 Deluxe on a set that had rows of seats right out of an airplane. The Switch was set up in tabletop mode on a seat tray, and we played using only the joy-cons. We played two tracks from the DLC: Ribbon Road and Neo Bowser City.
I was worried I'd have a hard time seeing the chaotic action of Mario Kart while in split screen mode from the tablet screen. Though it was hard to see some of the items headed for me at times, I left the experience impressed with the visuals.
Since I was already familiar with the tracks, I spent my time looking for anything new in the game from the original. Not much has changed, but there's a new addition for weapons. Now, there are dual power-up cubes that contain two battle items. When you pick one up, you get two items to use at your disposal, like a mushroom and a shell. It's a small addition, but great if you want an arsenal of power-ups to unleash on your fellow kart racers.
If you enjoyed Mario Kart 8, and want the fun to continue on Switch, this is a must buy. If you've had your fill of MK8 and want something new, you'll want to wait for the inevitable next iteration for Mario Kart on Switch.