The Nintendo Switch Chicago Preview Event
Friend of the site, Greg Meyer, had a chance to go hands on with the Switch at one of the exclusive events. In anticipation of tomorrow's release, he's put together a bunch of impressions to get you excited for what's coming next for Nintendo.
Disgaea 5

Disgaea 5 is Nippon Ichi Software's latest installment of their popular tactical RPG series. This marks the first Disgaea title on a Nintendo system since Disgaea DS, and is a welcome return for the Switch's launch year. Players take control of different characters and creatures, bring them into battle, and attack enemy units until one side has been defeated. For SRPG fans, the battle system is more along the lines of Fire Emblem than Final Fantast Tactics, where players move and give actions to their characters, end their turn, and then the enemy side takes their turn. Players have to plan their turns thoughtfully, or risk putting their side at a disadvantage once their turn is over.
Where Disgaea 5 shines is with the combat mechanics. Players can set up their units for combo attacks, and special attacks and spells that unleash massive amounts of damage on their foes. These special attacks are both visually impressive, as well as humorous. For example, one character's special attack turns her into a gigantic kaiju, and she stomps through a city crushing her foes. There are countless special moves to try out and experiment with for creating chaos on the battlefield.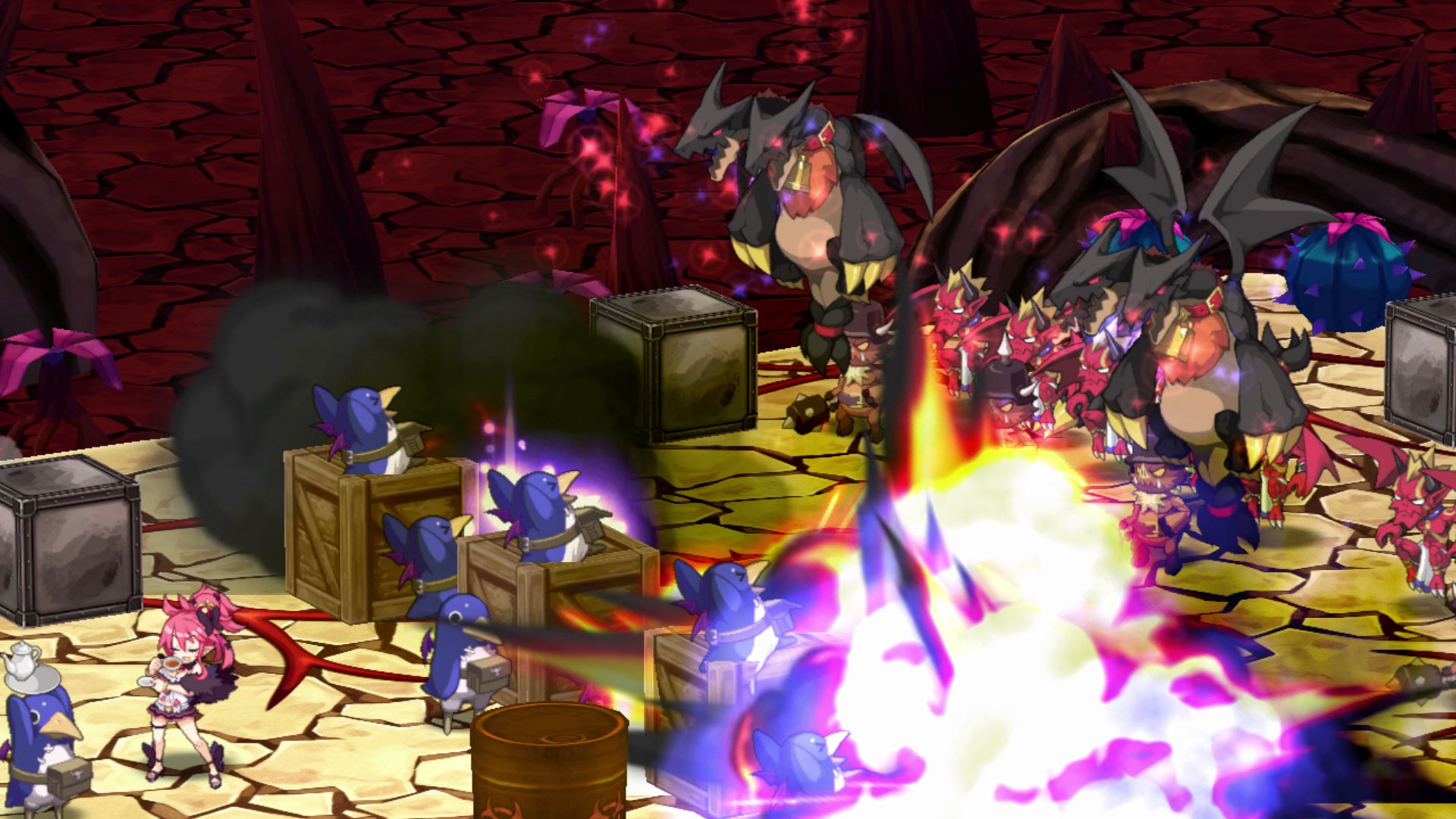 For the demo, I played the game's intro, while my friend Marcus, a series veteran, played a few battles that take place later on in the game. I had to skip plenty of dialogue and cut scenes to get to the meat of the game, which made Disgaea 5 an odd choice to demo at the Switch event. Disgaea is known for having a lengthy campaign, so it's difficult to gauge a game with this depth in a short amount of time.
That being said, I leaned more on Marcus's opinions on the game, since he has more experience with the series. Marcus felt the game lived up to the other titles in the series, and was happy with what he played. Marcus did experience some screen tearing at points, although it didn't detract from his experience.
Disgaea 5 is probably a title a gamer is already familiar with, and knows whether they'll want to check it out or not. While I'm a newbie when it comes to the Disgaea series, I am a fan of SRPGs, so I can say that my time with the demo left me interested in the title, and I'm looking forward for it when it releases later this year. Besides, how can someone hate a game where a penguin pulls out a knife and stabs its foe in a flurry of slashes for an attack?