PixlBit's 2011 Supplemental Awards
Just when you thought awards season was over...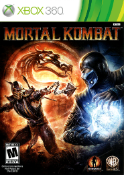 Netherrealm Studios brought back Mortal Kombat in a big way. The roster is huge, the characters intricately detailed, and the single player modes are surprisingly robust. But there's another area where MK delivers in a huge way and that would be the way that the game handles its DLC.
Even though Street Fighter IV is the darling of the tournament scene, it's way behind the new Mortal Kombat when it comes to the approach to additional content. Netherrealm has been able to push through balancing tweaks and gameplay updates on the backend without having to wait for certification from Microsoft or Sony. This recalls the days of Mortal Kombat 2, which saw updates to the software as the game was released in the wild and players learned exploits and unfair techniques.
But the real meat of Mortal Kombat's DLC is in its additional characters. While Capcom felt the need to release a new disc to get more characters into their game, Mortal Kombat only requires an additional purchase. You can buy MK veterans Rain and Kenshi, as well as newcomers Skarlet and Freddy Krueger individually, or discounted with the season pass. These characters add plenty of flavor to the already spicy fighter, sporting some impressive combos, unique move sets and gruesome fatalities. And let's talk about Freddy, shall we? Guest characters in fighting games have their critics, but there's something about the master of nightmares that just fits perfectly with the MK universe. Great content (or is that kontent?) at a great price—that's why Mortal Kombat takes this award.
Honorable Mentions