PixlBit's 2011 Supplemental Awards
Just when you thought awards season was over...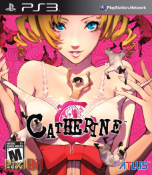 Do you think of marriage as the beginning of life, or the end? What is the worst form of cheating, physical or emotional? How much do you know about the production of sake? Why am I asking you these questions?
I ask these because Catherine asked these questions of me when I played it and they have stuck with me for months after completing the game. As gamers, we love our epic RPGS, our adrenaline-filled shooters, and our exploratory adventure games. But every once in a while, something comes along that turns our preconceived notions of gaming on its ear, and these are the games that generate excitement amongst the more jaded of us.
Catherine tells a mature story line. This is a story about relationships, infidelity, broken dreams and what it means to move on from the selfishness of your 20s. Atlus does this in a variety of ways: through lovely anime cinematic, real-time cutscenes, and the puzzle-based core of the gameplay. While that puzzle elements may turn some people off, it does a wonderful job of reinforcing the doubts and fears that reside within Vincent's and perhaps even the player's mind. The messy love (or is that lust?) triangle of Vincent, Catherine, and Katherine plays out in a cringe-worthy fashion and it may challenge your ideals on relationships. At the very least, it may lead to a dialogue, either internally or with your partner. And any game that can do that has to be original and a little bit of a masterpiece in its own right.
Honorable Mentions