PixlBit's 2013 Games of the Year
Our staff's best games of 2013!
Number 4
Super Mario 3D World
To be perfectly honest, if you were to have asked me about Super Mario 3D World about three months ago, I would've said I couldn't care less. But after actually playing the game – both solo and cooperatively – I definitely think it's earned its way onto the list.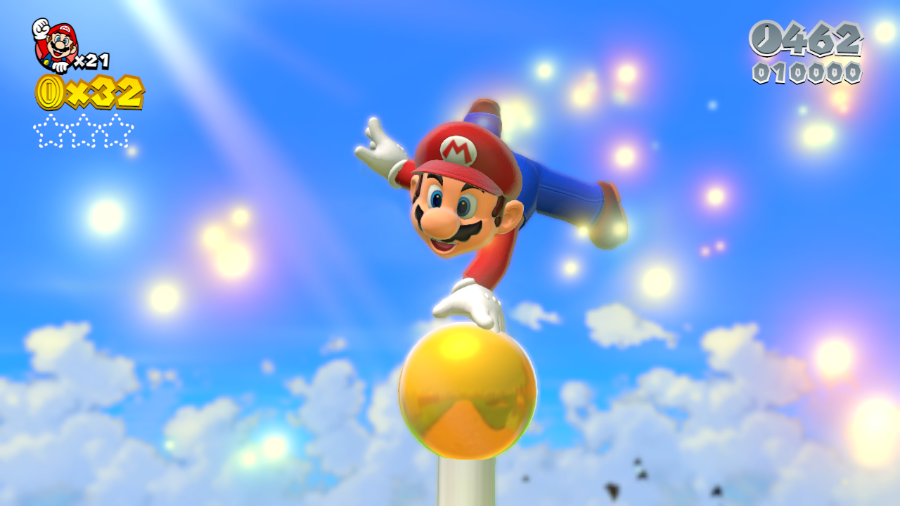 When I originally heard of the concept, I pictured a multiplayer version of Super Mario 64 with co-op thrown in. When trying it out for the first time, the preliminary loading screen came and went, the first level loaded, and then I was immediately slapped with an overwhelming feeling of nostalgia that took me back to playing the NES. As my wife and I played for hours, I found myself falling back in love with the Mario games that I had been ignoring lately.
The levels and worlds all feel extremely varied, yet similar in their layout. More often than not, you start a level, find an immediate power-up, continue to the checkpoint, find another power-up, and then charge to the finish. This typical Mario pattern never feels monotonous due to every level being incredibly well-crafted and unique. Every level is completely different, each with its own unique set of secrets for you to discover through the usage of various power-ups. Even the battles with Bowser and other various bosses feel so familiar, so right, and yet oddly new all at the same time.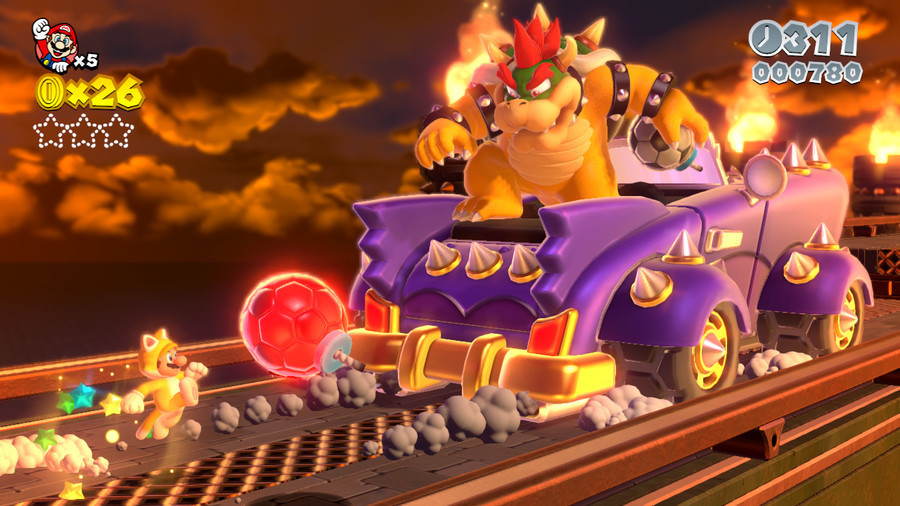 Super Mario 3D World feels like it was developed solely for nostalgia but still ropes in new players. This is a game I can play with my kids and feel the same passion my father did when he played the NES Mario titles with me as a child. This is going to be one of the few titles I'll be able to go back to over time and take on the role of my father and play with my own children.